News Release > Entergy Texas seeks government grant funding for grid strengthening project in Port Arthur
For Immediate Release
Entergy Texas seeks government grant funding for grid strengthening project in Port Arthur
06/13/2023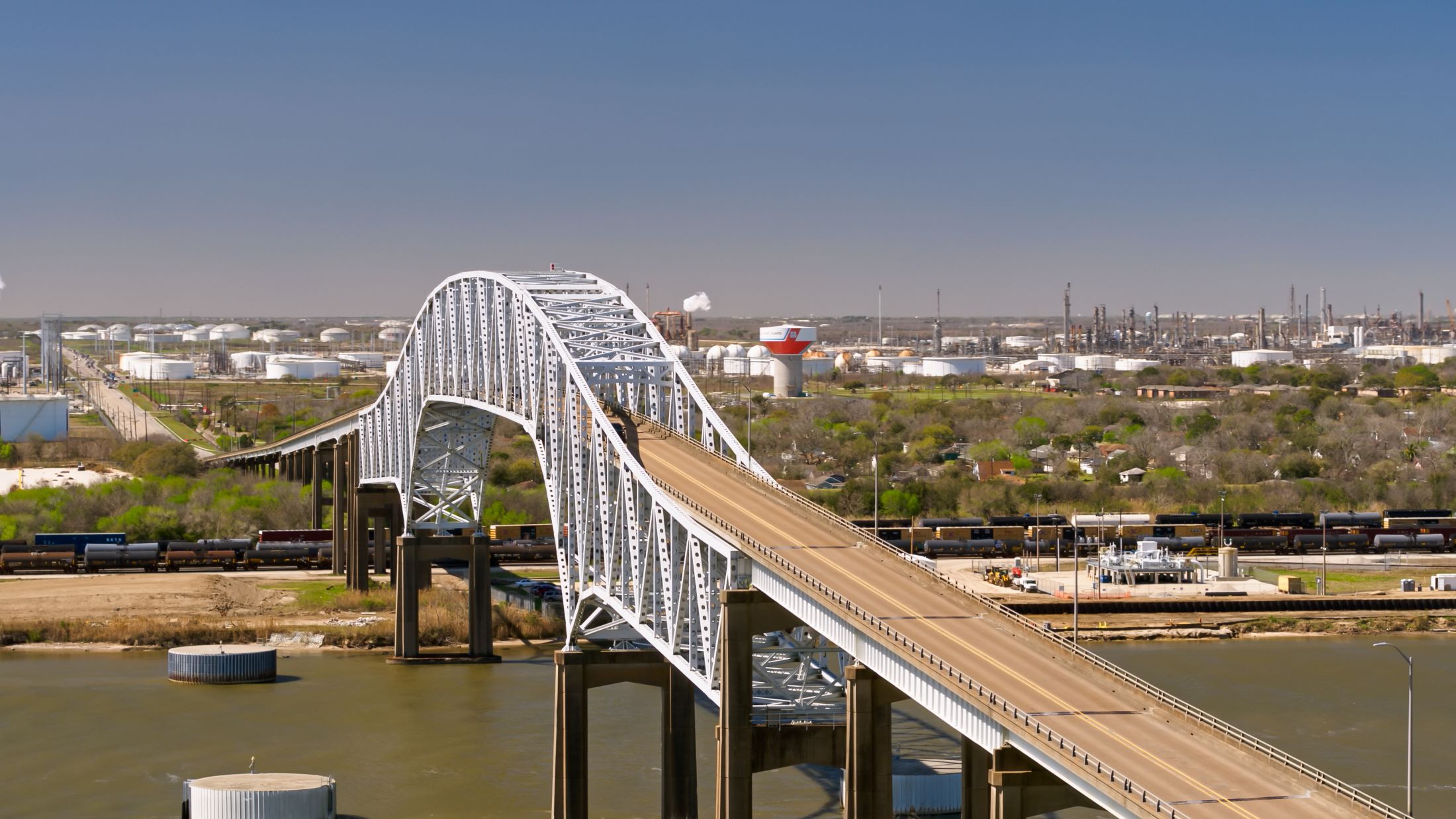 $79.5 million in requested funding would help finance proposed infrastructure investments to increase reliability and resiliency of electric power delivery, resulting in less damage, lower restoration costs, fewer interruptions, and faster recovery times after major storms
PORT ARTHUR, Texas – Working on behalf of our customers and communities, Entergy Texas is aggressively pursuing U.S. government grant funding for its infrastructure and electrical grid hardening project in Port Arthur, Texas. If secured, these funds would directly offset the cost of the $79.5 million project and help the company better serve its almost half a million customers across Southeast Texas.
"Modernizing our electrical grid and enhancing grid flexibility are essential components of building a more resilient power system," said Eliecer Viamontes, president and CEO of Entergy Texas. "This generational funding opportunity will help strengthen our communities while minimizing the impacts on our customers' monthly energy bills."
Entergy Texas' project submitted for consideration by the U.S. government calls for hardening a total of 900 transmission structures and undergrounding 57 distribution structures and associated spans. These proposed infrastructure improvements would bolster the grid's reliability during extreme weather events, directly benefitting approximately 7,000 residential, commercial and industrial customers within disadvantaged communities of Port Arthur, Texas. The planned hardening, undergrounding and battery installation activities would increase the robustness of Port Arthur's local grid by improving circuit reliability during extreme weather and facilitating more rapid restoration of the system if outages occur.
"As Mayor of the great city of Port Arthur, Texas; I embrace and support Entergy Texas in its quest to be awarded grant funding for its infrastructure and electrical grid hardening project," said Thurman Bartie, mayor of the City of Port Arthur. "The possibility of increased resiliency of electric power delivery is paramount to enhancing the quality of life in Port Arthur. Consideration and subsequent awarding of the requested grant will be an investment in a community striving to overcome adversity and financial challenges."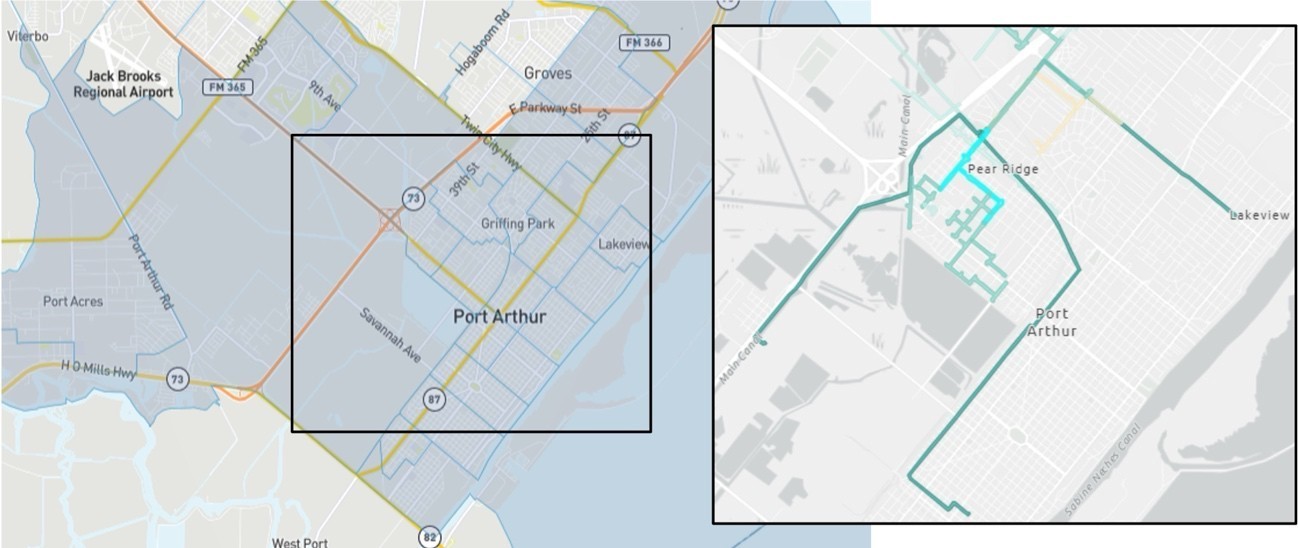 Federal guidelines require that 40% of the overall benefits of certain government investments flow to disadvantaged communities that are marginalized and underserved. Entergy Texas intentionally selected the proposed Pear Ridge-Kolbs-Lakeview project site because of the potential to build resilience and reduce the energy burden in a community where over 90% of residents are defined as "disadvantaged" on multiple levels under federal guidelines.
"This project will serve as a stimulus that will spark tremendous economic growth," said Ron Burton, city manager for the City of Port Arthur. "It's a great opportunity for a true public-private partnership to achieve a robust energy infrastructure." 
The Entergy Texas service area is home to a premier economic hub with many advantages, including world-class infrastructure, access to top U.S. ports, favorable commodity spreads, workforce availability and a growing industrial customer base. Government investments in the resilience of Entergy Texas' electrical grid will benefit not just the region, but the entire country, given the company's critical role in powering national energy security and the global economy through interstate transportation and international commerce.
Entergy Texas recently received a letter of encouragement from the federal government to proceed with full applications for the first round of funding. The funding opportunities are made available by the Bipartisan Infrastructure Law through the U.S. Department of Energy's Grid Resilience and Innovative Partnerships program. The agency is expected to announce final awards by this fall. Winning submissions will receive government funding for half of the project's cost.
To learn more about the Entergy Future Ready resilience plan, watch this video and visit entergy.com/future.
About Entergy Texas
Entergy Texas, Inc. provides electricity to approximately 499,000 customers in 27 counties. Entergy Texas is a subsidiary of Entergy Corporation, a Fortune 500 electric company. Entergy powers life for 3 million customers through our operating companies in Arkansas, Louisiana, Mississippi and Texas. We're investing in the reliability and resilience of the energy system while helping our region transition to cleaner, more efficient energy solutions. With roots in our communities for more than 100 years, Entergy is a nationally recognized leader in sustainability and corporate citizenship. Since 2018, we have delivered more than $100 million in economic benefits each year to local communities through philanthropy, volunteerism and advocacy. Entergy is headquartered in New Orleans, Louisiana, and has approximately 12,000 employees. For the latest news from Entergy, visit the Newsroom.
---