News Release > Entergy Texas prepares customers to beat the heat this summer
For Immediate Release
Entergy Texas prepares customers to beat the heat this summer
06/15/2023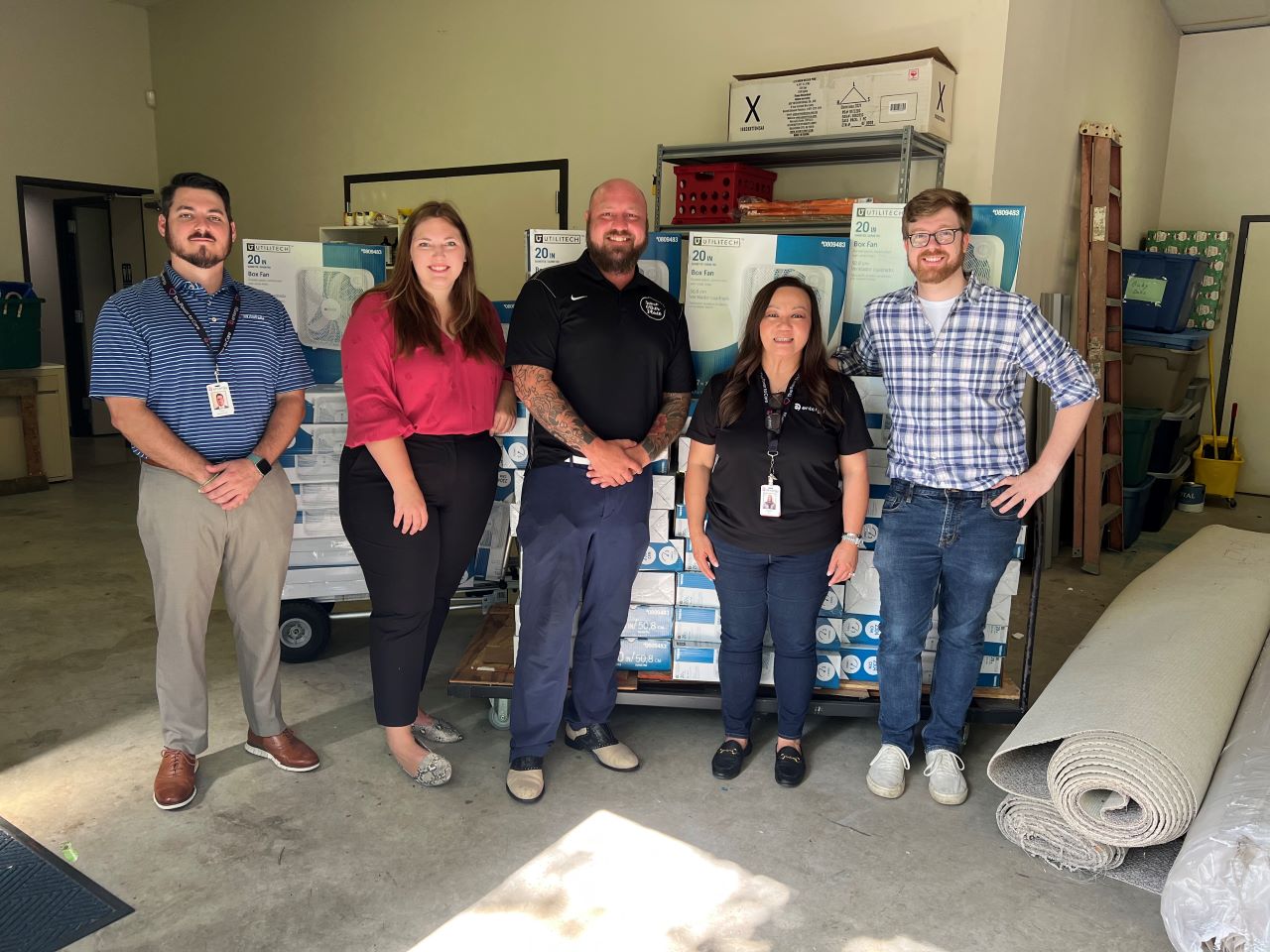 THE WOODLANDS, Texas – Entergy Texas is implementing a series of measures to help low-income customers and communities stay cool and pay their bills throughout the summer.
Last summer brought hot weather, and record temperature highs across Entergy Texas service areas, resulting in higher energy usage. Because of these challenging conditions, Entergy Texas is stepping up to help those most in need.  
 
"Whether it's working to provide bill payment assistance, distributing fans, or weatherizing homes, Entergy Texas is committed to helping our customers in need," said Eliecer Viamontes, Entergy Texas president and CEO. "We recognize the economic challenges our communities are facing, and we are doing everything we can to help them prepare for the summer heat and manage their Entergy bills."
In response to these challenges, Entergy Texas is providing residential customers with information and tools to reduce the impact of high summer temperatures and increased energy usage, including:
Partnering with community organizations and contractors in Texas to conduct neighborhood sweeps in select areas to weatherize homes.
Providing emergency bill payment assistance to seniors and customers with disabilities through Entergy's The Power to Care program.
Participating in community events in the coming weeks and providing additional support beyond bill relief, such as donating food and school supplies. 
For more information about bill assistance, visit www.entergy.com/answers.
About Entergy Texas 
Entergy Texas, Inc. provides electricity to approximately 499,000 customers in 27 counties. Entergy Texas is a subsidiary of Entergy Corporation, a Fortune 500 company headquartered in New Orleans. Entergy powers life for 3 million customers through its operating companies across Arkansas, Louisiana, Mississippi and Texas. Entergy is creating a cleaner, more resilient energy future for everyone with our diverse power generation portfolio, including increasingly carbon-free energy sources. With roots in the Gulf South region for more than a century, Entergy is a recognized leader in corporate citizenship, delivering more than $100 million in economic benefits to local communities through philanthropy and advocacy efforts annually over the last several years. Our approximately 12,000 employees are dedicated to powering life today and for future generations. For the latest news from Entergy, visit the Newsroom.
---