News Center > Entergy Prepared to Respond to Severe Weather
For Immediate Release
Entergy Prepared to Respond to Severe Weather
01/10/2020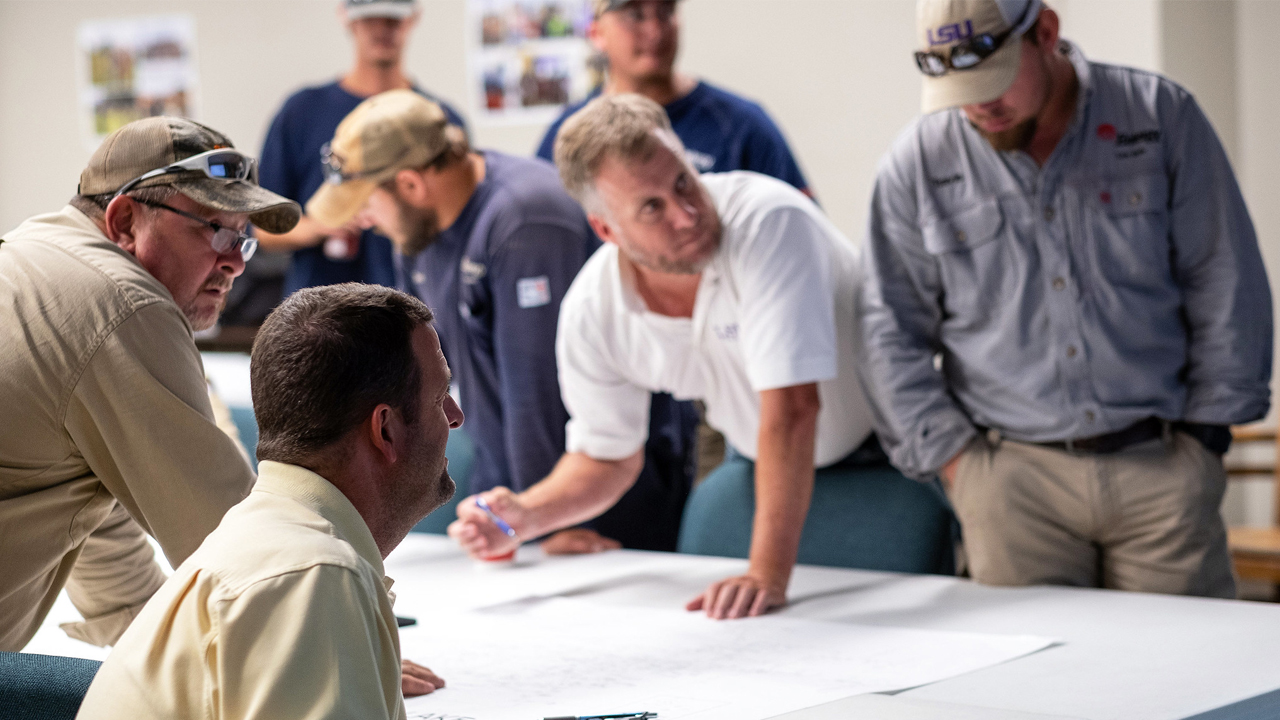 NEW ORLEANS – Entergy's Louisiana utilities remain prepared for the potential impact from severe weather today and tomorrow.
Forecasters anticipate a system that is moving ahead of a cold front could bring scattered thunderstorms capable of producing tornadoes, strong winds, large hail and frequent lightning — all of which could lead to power outages. Forecasters expect some areas of Louisiana could see wind gusts in excess of 60 mph. This can pose a challenge for restoration crews who, for their safety, cannot operate bucket trucks when sustained winds are greater than 30 mph.
A storm team of more than 1,700 workers has been assembled to begin the restoration process in Louisiana as soon as it is safe to do so.  Once the weather passes, scouts will be deployed to assess damage and repairs will begin to restore the greatest number of customers safely in the shortest amount of time.
"We stay prepared to respond to storms through a detailed, rehearsed plan that allows us to quickly and safely respond to any damage this system may bring, and we urge you and your family to remain prepared as well," said Melonie Stewart, Entergy's vice president of distribution operations for Louisiana. "Make sure that you have a personal storm plan in place and remain vigilant not only during severe weather, but also after it passes through your area. There's no way to know if a downed line is energized, so keep your distance and report it by calling 1-800-9OUTAGE."
Stay prepared and informed
Entergy keeps customers informed about restoring power in several ways:
Customers are encouraged to follow us on social media on Twitter @EntergyLA and @EntergyNOLA and on facebook.com/EntergyLA and facebook.com/EntergyNOLA. We place a high priority on keeping our social media sites updated throughout any major events.
Entergy Louisiana, LLC provides electric service to more than 1 million customers and natural gas service to more than 93,000 customers in the greater Baton Rouge area. It has operations in southern, central and northern Louisiana.
Entergy New Orleans, LLC is an electric and gas utility that serves Louisiana's Orleans Parish. The company provides electricity to more than 200,000 customers and natural gas to more than 106,000 customers. Both companies are subsidiaries of Entergy Corporation.
Entergy Corporation is an integrated energy company engaged primarily in electric power production and retail distribution operations. Entergy owns and operates power plants with approximately 30,000 megawatts of electric generating capacity, including nearly 9,000 megawatts of nuclear power. Entergy delivers electricity to 2.9 million utility customers in Arkansas, Louisiana, Mississippi and Texas. Entergy has annual revenues of approximately $11 billion and more than 13,000 employees.
-30-
entergylouisiana.com
facebook.com/EntergyLA 
Twitter: @EntergyLA
entergyneworleans.com
facebook.com/EntergyNOLA
Twitter: @EntergyNOLA
---