News Release > Entergy Mississippi opens new $32.5M transmission office
For Immediate Release
Entergy Mississippi opens new $32.5M transmission office
11/15/2023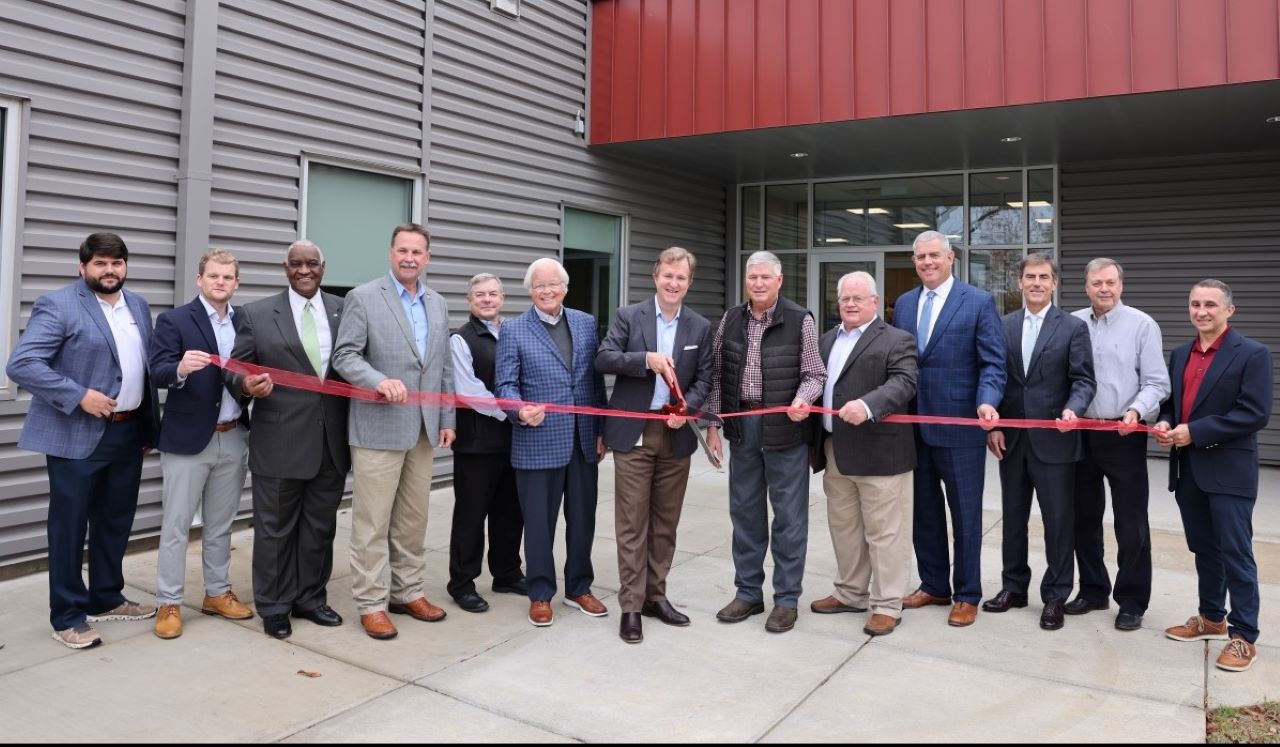 Facility enhances key statewide operations, supports central substation groups
FLORA, Miss. – Entergy Mississippi has opened a $32.5-million facility to bring key operations together, enhance the statewide transmission grid and support central substation groups.
The Flora Transmission Office, strategically located in the town's industrial park, will support resiliency and reliability efforts. The facility combines Entergy's transmission line department, substation operations department and the central Mississippi substation maintenance department for the Jackson metropolitan area.
About 40 full-time employees work from the newly constructed 102,400-square-foot building, which includes space for offices, storm operations, and more than 71,000-square-feet of storage for materials and a pole yard.
"This site provides us the space we need to store key materials – advancing resiliency and reliability efforts across our service territory," said Haley Fisackerly, Entergy Mississippi president and CEO. "We're eager to bring vital departments together for smoother operations, and proud to invest in the Flora community."
"Entergy has been a great partner during the development of this huge site," said Flora Mayor Les Childress. "We're thrilled to be a hub for the important operations that will take place here."
In addition to the building and pole yard, Entergy Mississippi worked with the Madison County Economic Development Authority on a road extension. It will allow for safer transit for heavy deliveries and provide an opportunity for future economic development in the area.
About Entergy Mississippi
Entergy Mississippi, LLC provides electricity to approximately 461,000 customers in 45 counties. Entergy Mississippi is a subsidiary of Entergy Corporation, a Fortune 500 electric company. Entergy powers life for 3 million customers through our operating companies in Arkansas, Louisiana, Mississippi and Texas. We're investing in the reliability and resilience of the energy system while helping our region transition to cleaner, more efficient energy solutions. With roots in our communities for more than 100 years, Entergy is a nationally recognized leader in sustainability and corporate citizenship. Since 2018, we have delivered more than $100 million in economic benefits each year to local communities through philanthropy, volunteerism and advocacy. Entergy is headquartered in New Orleans, Louisiana, and has approximately 12,000 employees. For the latest news from Entergy, visit the Newsroom.
---