News Center > Entergy Helping Create More Vibrant Economy in Louisiana's Bayou Region
For Immediate Release
Entergy Helping Create More Vibrant Economy in Louisiana's Bayou Region
08/25/2021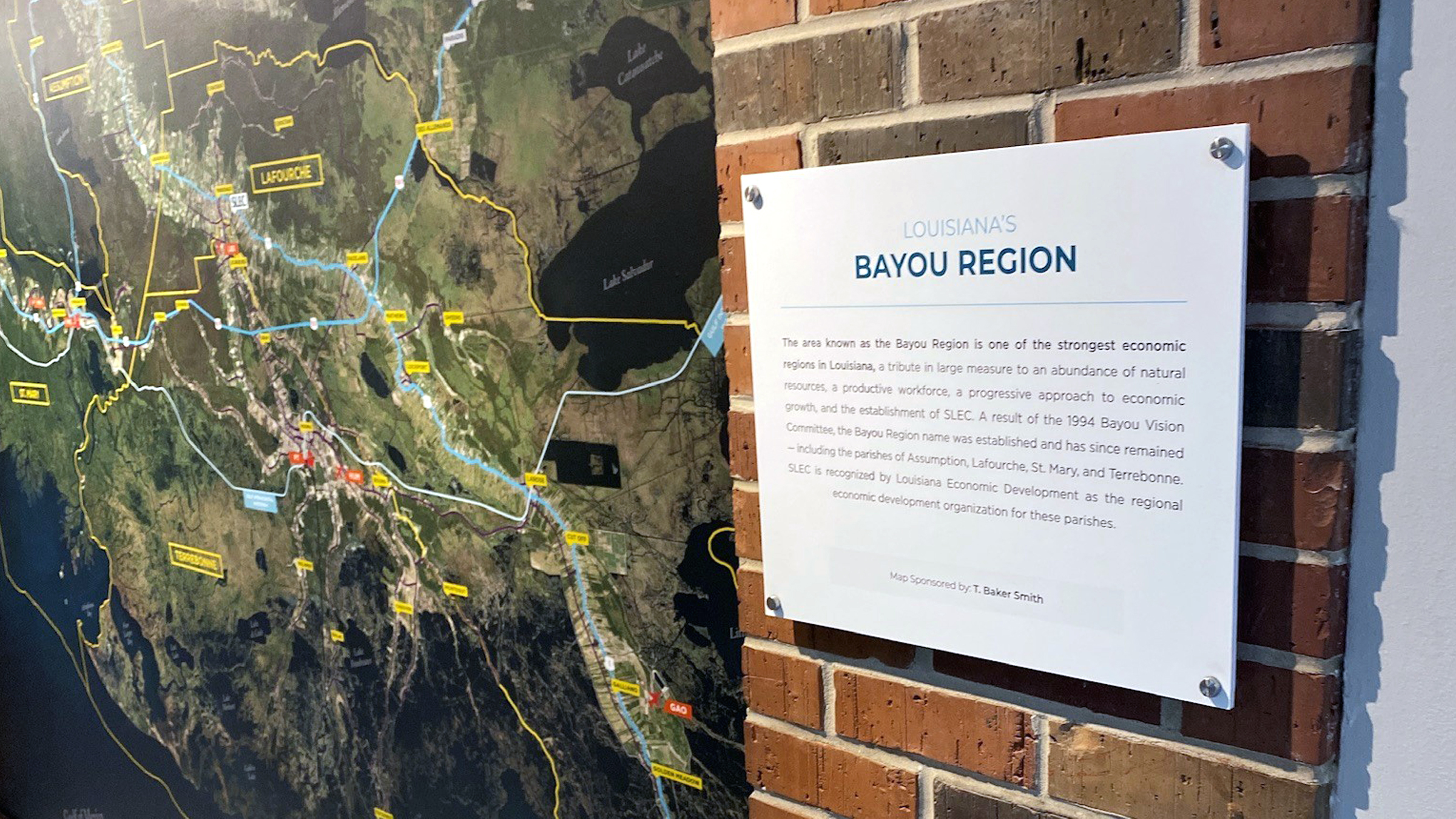 Entergy Louisiana is continuing to partner with regional organizations to help the state, including the Bayou Region, grow through economic development.
The company recently provided approximately $110,000 to the South Louisiana Economic Council (SLEC) to help fund the organization's efforts to support workforce development, retain businesses in the region and attract new ones to the area and, ultimately, create a more vibrant economy in the parishes of Assumption, Lafourche, St. Mary and Terrebonne.
"We are grateful for the partnership and support of Entergy Louisiana," said Vic Lafont, SLEC president and CEO. "Together, we and many other organizations are continuing to get creative to drive economic development in the Bayou Region, and it's because of the help of corporate citizens like Entergy Louisiana that we're able to create opportunities for people right here at home."
Through its Business and Economic Development team, Entergy Louisiana works with state and local government agencies, economic development organizations and community partners to support businesses from site selection to groundbreaking, including those operating at the national and global level. The company continues to work with SLEC to diversify the local economy through a major recruitment campaign that has identified various industries and companies that could call the Bayou Region home and take steps to attract some of those businesses to the area. Through the campaign, approximately 430 potential companies have been identified and outreach has taken place with nearly 400 companies, resulting in several meetings and qualified leads. In addition, SLEC and Entergy Louisiana have gotten creative during the pandemic by hosting virtual site visits and tours for prospective companies. 
To help businesses determine where to locate or expand, Entergy Louisiana developed and maintains the Louisiana Site Selection Center, an online database of certified sites, or sites that are ready for development. The database includes details about shovel-ready land, including available utilities and transportation access. The Rebecca North Development Park and Rebecca South Development Park, both in Houma, are examples of sites Entergy assisted Louisiana Economic Development (LED) in certifying and adding them to the database. Entergy Louisiana also helps market and promote sites through informative videos like the ones found on the development parks' pages online.
To support site development, Entergy Louisiana provides in-depth research and analyses regarding workforce availability, construction and transportation, to name a few. In the Bayou Region, Entergy Louisiana recently supported site suitability analyses as well as a small site search as part of an effort to identify ideal property for future development in Lafourche and Terrebonne parishes. To learn more about the services provided by the company's business and economic development team, visit GoEntergy.com.
"Even amid a pandemic, our team remains dedicated to helping grow Louisiana through economic development," said Perry Pertuit, Entergy Louisiana business and economic development manager. "Part of the way we accomplish that goal is through strong partnerships with regional organizations like SLEC. It takes a lot of people working together, at both the local and state level, to convince businesses to call Louisiana home. We look forward to continuing our partnership with SLEC and working with them to create a more vibrant economy."
Since 2010, Entergy has actively participated in 181 announced economic development projects in Louisiana, totaling more than $104 billion in capital investments and creating approximately 22,940 new direct jobs. For 13 years running, Site Selection magazine has named Entergy Corporation as one of the nation's top utilities in economic development.
This year, Area Development magazine recognized Louisiana with a silver shovel award for local economic development efforts and Business Facilities magazine placed Louisiana first for customized training and FTZ activity (imports) in their 17th annual rankings. 
To learn more about how Entergy Louisiana partners with LED and regional organizations to help the state grow through economic development, visit the Entergy Newsroom.
Entergy Louisiana, LLC provides electric service to more than 1 million customers and natural gas service to more than 93,000 customers in the greater Baton Rouge area. It has operations in southern, central and northern Louisiana.
Entergy Corporation (NYSE: ETR) is an integrated energy company engaged in electric power production, transmission and retail distribution operations. Entergy delivers electricity to 3 million utility customers in Arkansas, Louisiana, Mississippi and Texas. Entergy owns and operates one of the cleanest large-scale U.S. power generating fleets with approximately 30,000 megawatts of electric generating capacity, including 7,000 megawatts of nuclear power. Headquartered in New Orleans, Louisiana, Entergy has annual revenues of $10 billion and approximately 12,500 employees. Learn more at entergy.com and follow @Entergy on social media.
-30-
Twitter: @EntergyLA
---