News Release > Entergy to help customers in Louisiana Beat the Heat this summer
For Immediate Release
Entergy to help customers in Louisiana Beat the Heat this summer
05/25/2023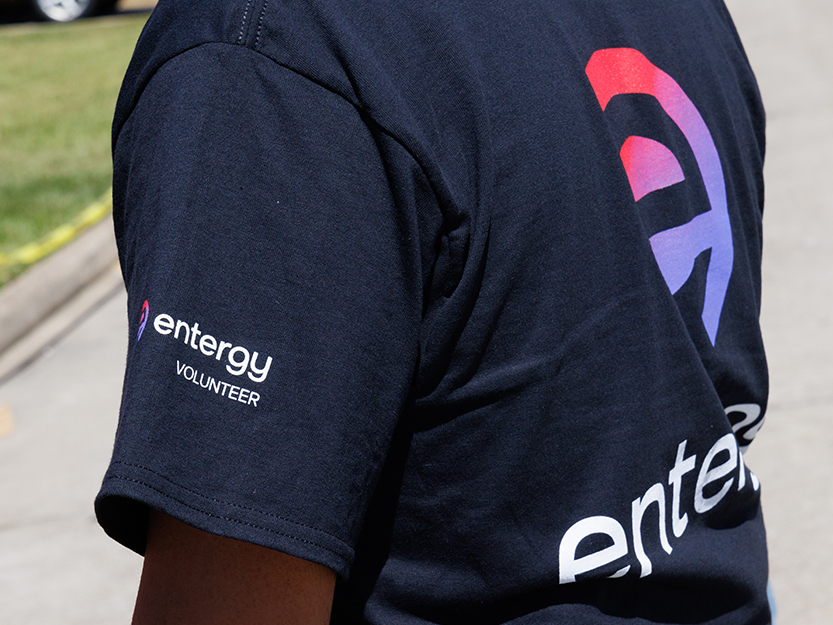 NEW ORLEANS – Entergy Louisiana and Entergy New Orleans have kicked off a series of measures to help customers "Beat the Heat" this summer. The Beat the Heat program focuses on helping customers and communities stay cool and manage their energy usage to help save money on their utility bills.
Last summer, record high temperatures resulted in higher energy usage and high natural gas prices impacted customer bills. To help customers "Beat the Heat" this summer, the companies are equipping residential customers with information and tools to reduce the impact of high summer temperatures and increased energy usage, including:
Partnering with community organizations and working with Entergy employees in Louisiana to conduct neighborhood sweeps in select areas to weatherize homes.
Distributing fans through partner agencies statewide, as well as energy efficiency kits for customers in the New Orleans area (times and locations to be announced soon).
Providing emergency bill payment assistance to older adults and customers with disabilities through Entergy's The Power to Care program.
Participating in community events over the summer and providing additional support beyond bill relief, such as donating food and school supplies.
About Entergy Louisiana and Entergy New Orleans
Entergy Louisiana, LLC provides electricity to more than 1.1 million customers in 58 parishes and natural gas service to approximately 95,000 customers in Baton Rouge, Louisiana.
Entergy New Orleans, LLC provides electricity to more than 209,000 customers and natural gas to more than 110,000 customers in Orleans Parish, Louisiana.
Entergy Louisiana and Entergy New Orleans are subsidiaries of Entergy Corporation, a Fortune 500 electric company. Entergy powers life for 3 million customers through our operating companies in Arkansas, Louisiana, Mississippi and Texas. We're investing in the reliability and resilience of the energy system while helping our region transition to cleaner, more efficient energy solutions. With roots in our communities for more than 100 years, Entergy is a nationally recognized leader in sustainability and corporate citizenship. Since 2018, we have delivered more than $100 million in economic benefits each year to local communities through philanthropy, volunteerism and advocacy. Entergy is headquartered in New Orleans, Louisiana, and has approximately 12,000 employees. For the latest news from Entergy, visit the Newsroom.
---