News Release > Entergy Corporation Releases 2018 Integrated Report
For Immediate Release
Entergy Corporation Releases 2018 Integrated Report
04/03/2019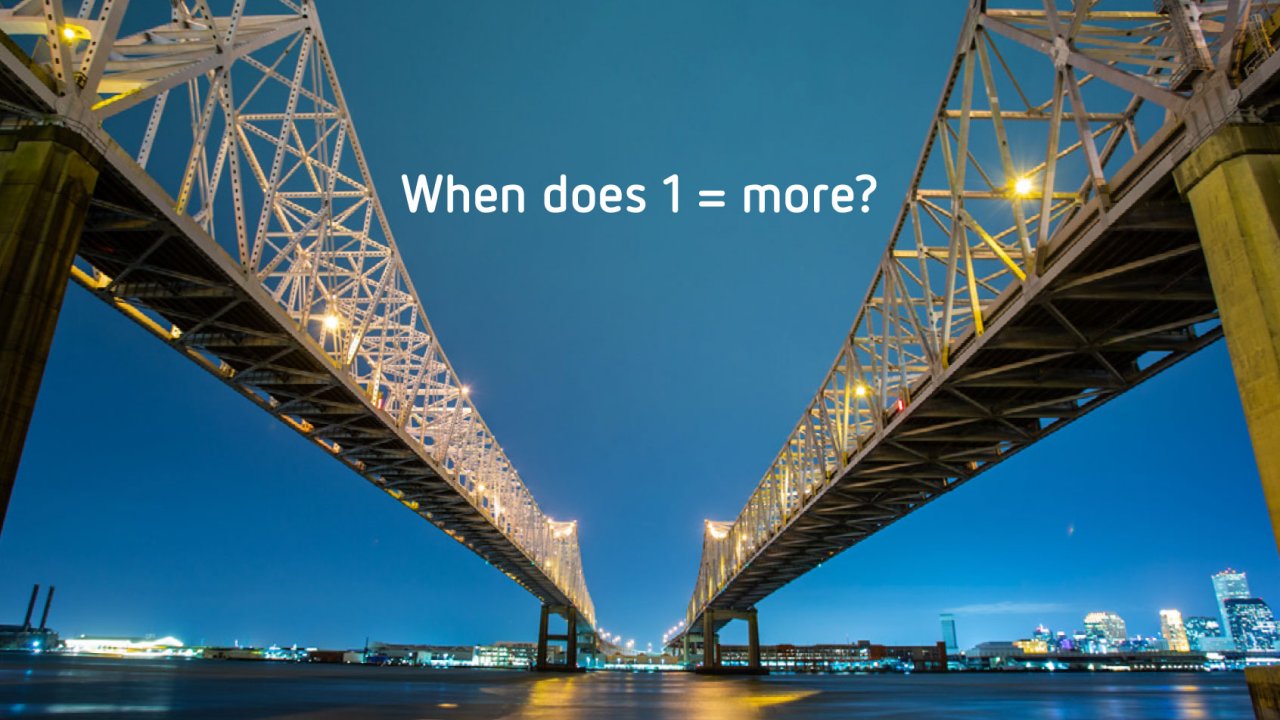 Report underscores company's economic, environmental and social performance, while reinforcing commitment to a sustainable future
NEW ORLEANS – Entergy Corporation (NYSE: ETR) today announced its 2018 Integrated Report, "When does 1 = more?". The comprehensive report, available online at integratedreport.entergy.com, provides an overview of the company's economic, environmental and social performance for 2018 and highlights how Entergy is delivering on its commitment to growing a world-class energy business that creates sustainable value for all its stakeholders.
"The needs of our key stakeholders – customers, employees, communities and owners – are inextricably linked and are constantly evolving," said Leo Denault, Entergy chairman and CEO. "They want a partner who provides more than just safe, reliable and affordable electricity and gas. They want us to help them achieve their aspirations. Fortunately, Entergy has been thoughtfully working for years to meet those high expectations and make our customers' lives better. We're building the utility of the future, and we're doing so with a purpose that ensures long-term, enhanced value for all our stakeholders."
Entergy's strategy for driving continued success is detailed in the report.
The company is investing in new technologies that will enable more individualized relationships with customers, partnering with them on solutions that improve their daily lives. For example, Entergy is deploying advanced meters to all its utility customers over the next three years, which will offer more tools to help customers better manage their energy usage. At the same time, the company is building on its long-term climate commitments by intensifying efforts to protect the environment. Entergy is once again raising the bar on its climate commitment by reducing its carbon dioxide emission rate to 50 percent below year 2000 levels by 2030.
Entergy is transforming its power generation portfolio, replacing aging infrastructure with new, efficient and cleaner generation sources, while strengthening its transmission infrastructure to be more reliable and resilient. In tandem with these efforts, the company continues to focus on attracting, developing and retaining a talented and diverse workforce of the future, while promoting the well-being of the communities it serves by partnering to improve access to education, eliminate poverty and strengthen economic development.
In 2014, Entergy became the first U.S. energy provider to voluntarily combine its annual shareholder report with its sustainability report, making it one of the few leading U.S. companies to consolidate these documents into a single integrated report to highlight the company's business strategy and economic, social and governance performance. Entergy's 2018 reporting is in accordance with the standards set forth by the Global Reporting Initiative, the world's most widely used sustainability reporting framework. The report also aligns with the Edison Electric Institute's reporting template for electric utilities to share uniform, consistent metrics and supporting information to investors.
About Entergy Corporation
Entergy Corporation (NYSE: ETR) is an integrated energy company engaged primarily in electric power production and retail distribution operations. Entergy owns and operates power plants with approximately 30,000 megawatts of electric generating capacity, including nearly 9,000 megawatts of nuclear power. Entergy delivers electricity to 2.9 million utility customers in Arkansas, Louisiana, Mississippi and Texas. Entergy has annual revenues of $11 billion and nearly 13,700 employees.
-30-
entergy.com
facebook.com/Entergy
Twitter: @Entergy
---