News Release > Entergy Arkansas launches refrigerator and freezer recycling initiative
For Immediate Release
Entergy Arkansas launches refrigerator and freezer recycling initiative
05/23/2023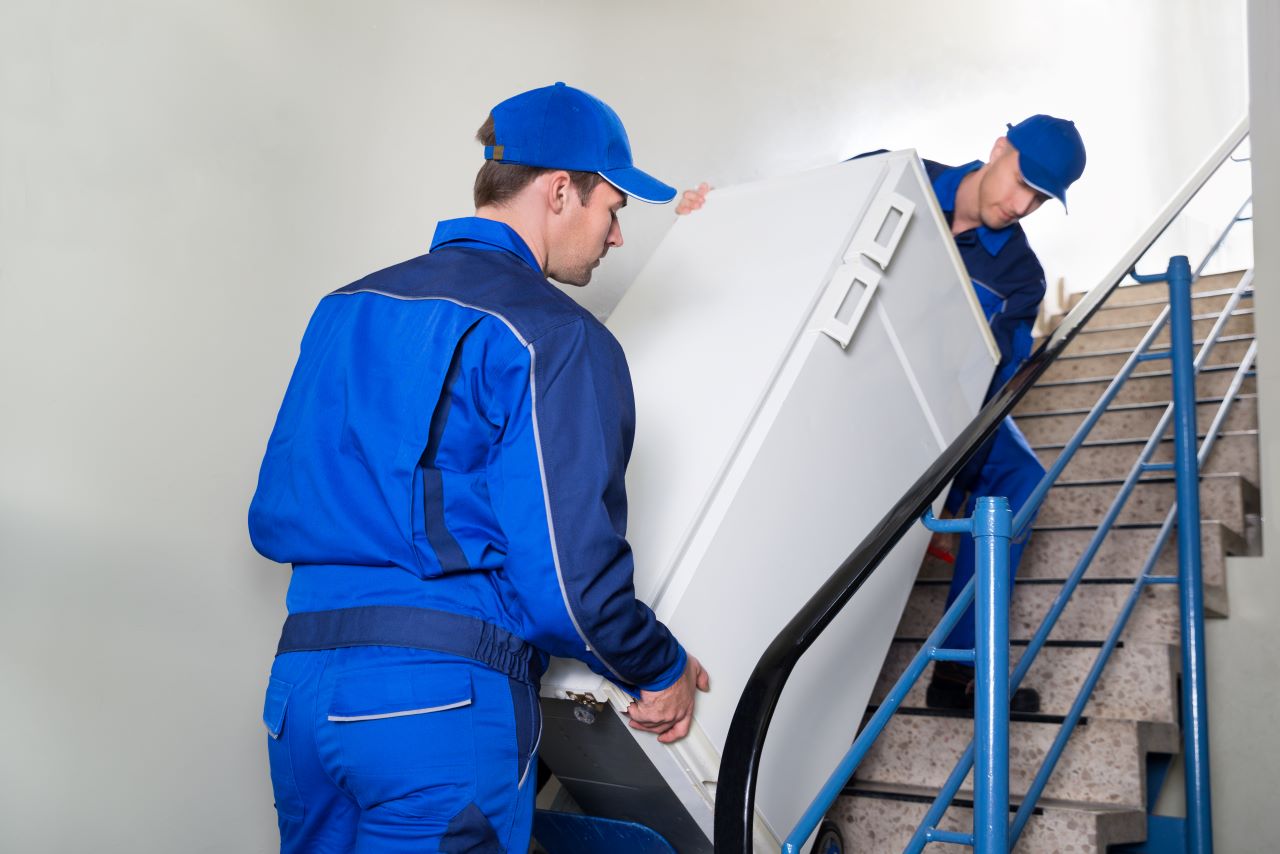 Customers receive $25 incentive and a free appliance pick-up
LITTLE ROCK, Ark. – Entergy Arkansas has launched a new recycling program for residential customers to make replacing their outdated refrigerator or freezer easier. The Entergy Solutions' Point of Purchase Solutions (POPS) Program allows customers to schedule a free pick-up of a working refrigerator or freezer and receive a $25 incentive check for recycling their old appliance.
Entergy Arkansas is pleased to offer this convenient way to remove and recycle old, energy-inefficient refrigerators and freezers and thereby reduce your energy costs. According to ENERGY STAR®, residents can save up to $260 per year on their energy bill by running more efficient ENERGY STAR certified appliances- not only will the collected appliances not end up in a landfill, but after they are dismantled by recycling technicians, 95% of the materials – including plastic, metals, and glass – will be recycled.
"Our Entergy Solutions programs play an integral role in helping us offer Arkansans safe and reliable energy," said Energy Efficiency Manager Denice Jeter, "Our appliance recycling initiative is a great resource to help customers manage their energy usage efficiently by providing  a convenient way to recycle old refrigerators and freezers. Additionally, the POPS program offers Entergy Arkansas residential customers a $50 rebate when they purchase an ENERGY STAR certified compact, chest or upright freezer."
Signs that it is time to retire and recycle your old refrigerator or freezer include the accumulation of excess ice, signs of moisture, a broken seal, the appliance generating heat or a constantly running motor.their energy costs can really add up. Fortunately, refrigerators have become much more efficient, with newer models costing less to operate and using less energy than older models.
To be eligible for this initiative, the resident must be an Entergy Arkansas residential customer with a working- condition refrigerator or freezer that is between 10 and 32 cubic feet in size. The appliance must be empty, clean and plugged in at the time of pickup, with the water line disconnected.
Scheduling a pick-up is easy – customers can email EntergyARrecycling@clearesult.com or call 833-748-7329 to schedule. Customers should have the following information ready in order to schedule:
Entergy Arkansas residential account number
Name on account and physical address
Appliance information (appliance type, brand and model, cubic feet, estimate age/year)
Email address and phone number
The $25 rebate will be mailed within six weeks of appliance pickup. There is a limit of one refrigerator and one freezer per household per seven-year period.
The Entergy Solutions portfolio of programs are energy-efficiency programs administered by Entergy Arkansas that help both residential and business customers save energy and money by reducing the upfront cost of a variety of power-saving upgrades. The programs work with participating partners, local trade allies and retailers to help customers find ways to save energy through the implementation of energy efficiency measures.
This appliance recycling offering is part of the POPS Program, which provides ways for Entergy Arkansas customers to save money on energy-efficient products for their homes. Whether customers buy a product that is eligible for a rebate or purchase directly from the Entergy Arkansas Marketplace, they can save on products that use less energy and save money. From smart thermostats to dehumidifiers and advanced power strips, there are discounts and rebates that allow Entergy customers to make their homes brighter and more comfortable, for less.
For more information about Energy Star products and programs, visit https://www.energystar.gov/about. For more information about appliance recycling and residential Entergy Solutions programs, visit entergy-arkansas.com/recycle.
About ENERGY STAR
ENERGY STAR® is the government-backed symbol for energy efficiency, providing simple, credible, and unbiased information that consumers and businesses rely on to make well-informed decisions. Thousands of industrial, commercial, utility, state, and local organizations—including more than 40 percent of the Fortune 500®—rely on their partnership with the U.S. Environmental Protection Agency (EPA) to deliver cost-saving energy efficiency solutions. Since 1992, ENERGY STAR and its partners helped American families and businesses avoid more than $500 billion in energy costs and achieve more than 4 billion metric tons of greenhouse gas reductions. More background information about ENERGY STAR's impacts can be found at www.energystar.gov/impacts and state-level information can be found at www.energystar.gov/statefacts. 
Entergy Arkansas, LLC provides electricity to approximately 730,000 customers in 63 counties. Entergy Arkansas is a subsidiary of Entergy Corporation, a Fortune 500 electric company. Entergy powers life for 3 million customers through our operating companies in Arkansas, Louisiana, Mississippi and Texas. We're investing in the reliability and resilience of the energy system while helping our region transition to cleaner, more efficient energy solutions. With roots in our communities for more than 100 years, Entergy is a nationally recognized leader in sustainability and corporate citizenship. Since 2018, we have delivered more than $100 million in economic benefits each year to local communities through philanthropy, volunteerism and advocacy. Entergy is headquartered in New Orleans, Louisiana, and has approximately 12,000 employees. For the latest news from Entergy, visit the Newsroom.
---