News Release > Baby, it's cold outside! But you don't have to be
For Immediate Release
Baby, it's cold outside! But you don't have to be
12/20/2022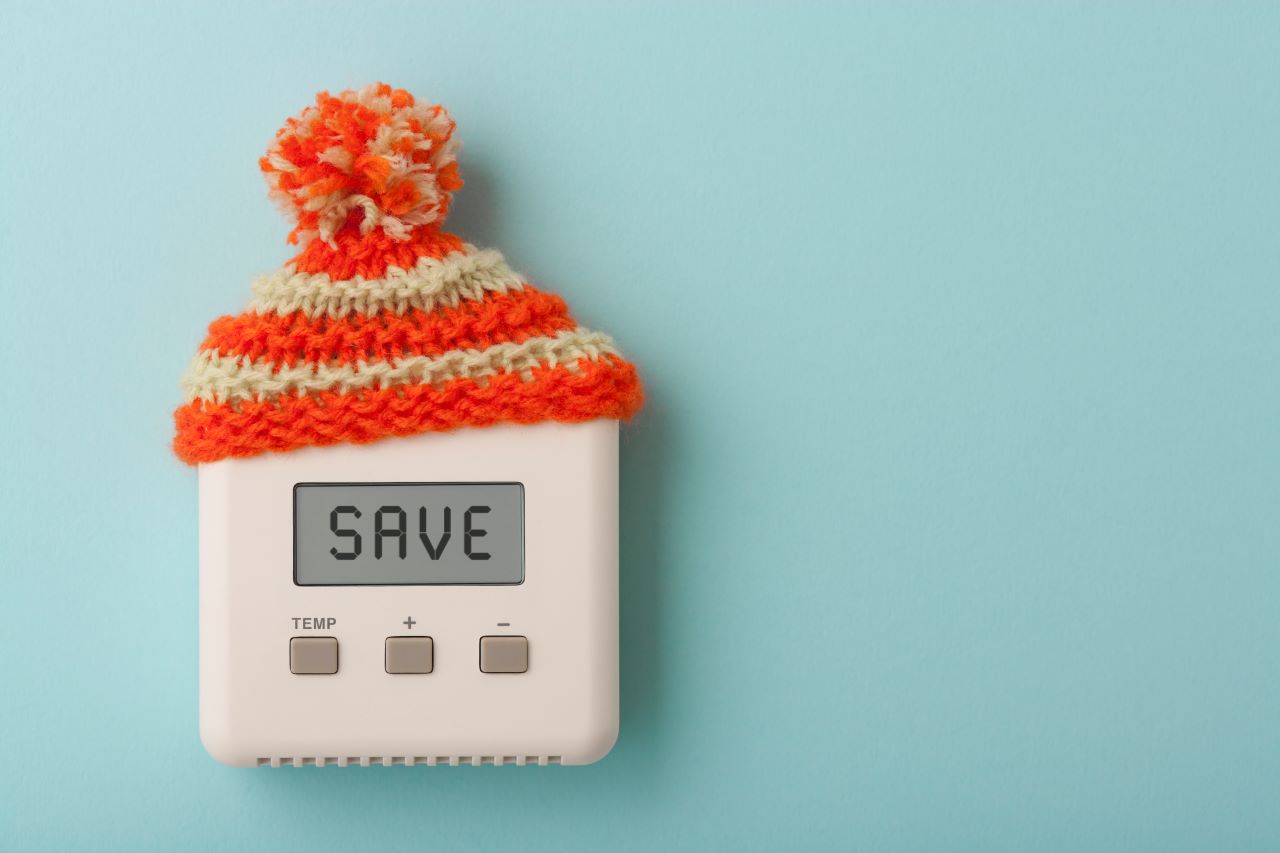 Energy-efficiency tips will help keep you warm while chilling your bill
JACKSON, Miss. – Winter is officially here, bringing cold temperatures to the region and kicking heaters - and energy consumption - into high gear. You can stay cozy while managing both energy usage and costs by making your home more energy efficient. 
Instead of cranking up the thermostat when the temperatures drop, take some free or low-cost steps to help stay comfortable and save energy and money on your utility bill.
It takes more energy to heat a home in extreme temperatures, and with consecutive days of cold temperatures, that can lead to higher-than-normal bills. Heating costs can account for more than 50% of a customer's monthly energy usage.
Prepare for Winter Weather
Keep heating costs in check this season by improving energy efficiency:
Seal air leaks. Use caulk or weatherstripping around doors, windows and anywhere that cold air could get in or heat could escape.
Adjust the thermostat. Set the thermostat to 68 degrees during winter months, and dress in layers to stay warm. Each degree above 68 can increase your energy bill by about 3%.
Conserve hot water. Set your water heater's thermostat to 120 degrees, or the medium setting. Wrap electric water heaters with water heater blankets, which can be found at home improvement stores.
Keep doors and windows closed. Constant traffic will let out warm air, forcing your heater to work harder to keep the room at the set temperature.
Ensure fans are turning the right way. Heat rises, so fans should be set to run clockwise at a low speed during the winter to blow the warmer air down on you.
Replace air filters. Dirty filters make your heating system work harder. Replace them according to the manufacturer's instructions.
Leverage the sun. During the day, open your curtains and blinds to let in the warm sunlight. Close them at night to reduce heat loss.
Customers are also encouraged to take advantage of Entergy Solutions programs, including a free comprehensive residential energy audit and some on-the-spot upgrades, like LED lights and weather stripping at no additional cost. More information is available online at www.entergy-mississippi.com/energy_efficiency/main/. Customers can also order a free money-saving energy efficiency kit at www.msentergysolutions-marketplace.com/.
Bill Payment Assistance
Entergy Mississippi has a number of bill payment options for those who need help paying their energy bills, including payment extensions, deferred payment arrangements and level billing. Qualified customers can also get bill payment help through the following:
Power to Care – Through The Power to Care program, local nonprofit agencies can provide emergency bill payment assistance to seniors and disabled individuals in crisis. Find out more at entergy-mississippi.com/bill-help/.
LIHEAP – LIHEAP (Low Income Home Energy Assistance Program) provides money to help people with energy bills and other energy-related expenses. LIHEAP is funded through the federal government and works with community action agencies to help people pay for and keep electric service in their homes. For information on how to apply visit www.mdhs.ms.gov/community-services/liheap/. 
Customers who are behind on bill payments should contact Entergy either online at www.myentergy.com/s/ or by phone at 1-800 ENTERGY (1-800-368-3749) to make payment arrangements and prevent disconnection. The Entergy app is also available for Android and iPhone operating systems at www.Entergy.com/app/ and can be used for your convenience to pay bills, monitor your usage and more.
About Entergy Mississippi
Entergy Mississippi, LLC provides electricity to approximately 461,000 customers in 45 counties. Entergy Mississippi is a subsidiary of Entergy Corporation, an integrated energy company engaged in electric power production, transmission and retail distribution operations. Entergy delivers electricity to 3 million utility customers in Arkansas, Louisiana, Mississippi and Texas. Entergy owns and operates one of the cleanest large-scale U.S. power generating fleets with approximately 30,000 megawatts of electric generating capacity, including 7,000 megawatts of nuclear power. Headquartered in New Orleans, Louisiana, Entergy has annual revenues of $10 billion and approximately 12,500 employees.
-30-
---