Insights > TripSavers holding true to their name
TripSavers holding true to their name
11/16/2023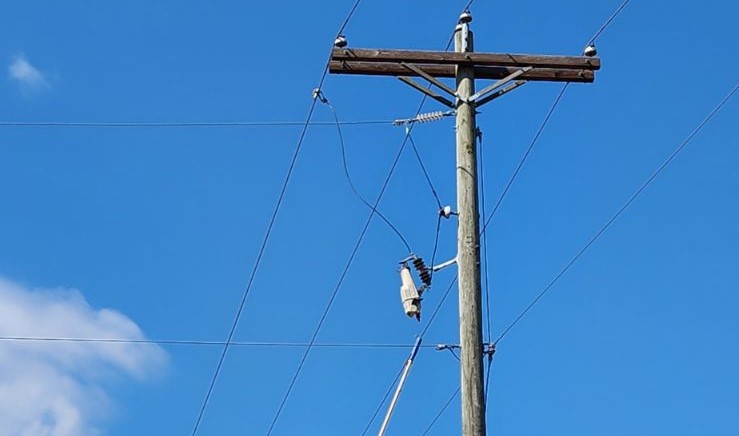 New devices being installed throughout Entergy Arkansas' 63-county service area are living up to their name – saving time and money while reducing outages for customers. 
TripSavers are electronically controlled, single-phase electric switches that can self-clear temporary faults on power lines. Faults can occur when animals, tree branches or other items come in contact with the lines.
When a fault is detected, the TripSaver opens, waits, and then closes again to test if the fault is still present. If the fault is temporary, the TripSaver restores power, which prevents an extended outage for customers. Customers who experience a temporary fault may see their lights blink and then return to normal. 
If the fault is permanent, such as a tree falling on the power lines, the TripSaver will isolate the fault, which limits the number of customers affected.
Temporary faults account for about 75 percent of all faults, so it can indeed be a time saver for both customers and Entergy workers. This also saves money by eliminating service calls to simply reset the system where the fault occurred.
Not having to go refuse a line also allows workers to respond more quickly to other outages. 
"We have installed TripSavers in locations all across the state and will continue to install more of them each year," said Ryan Prejean, senior manager of engineering. 
Employees have installed about 1,200 of the devices, with plans to install another 900 by the end of the year.
---