Insights > 'Feed the Homeless' Tradition Continues at Ozanam Inn
'Feed the Homeless' Tradition Continues at Ozanam Inn
12/12/2018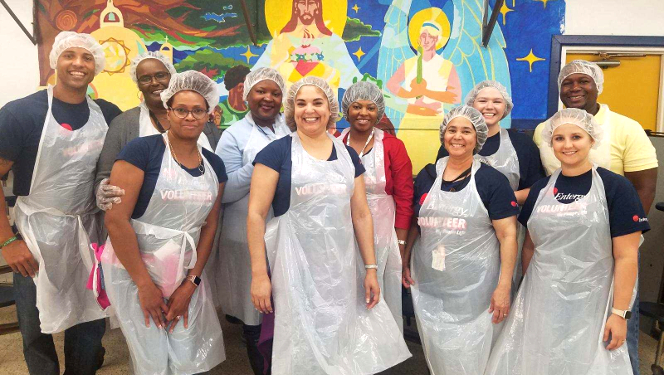 For three days in October, Entergy New Orleans employees showed the community how much they care by volunteering to "Feed the Homeless" at Ozanam Inn.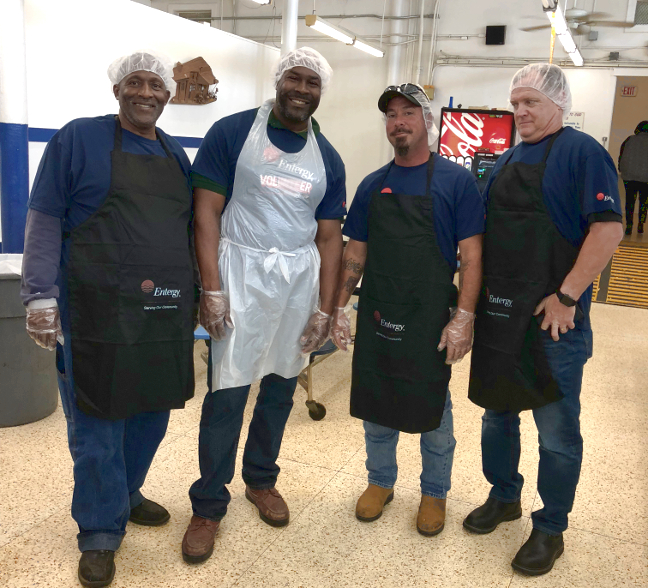 Forty-nine employees served meals Oct. 23, 24 and 25 at Ozanam Inn in the Central Business District. Pam Ferbos, customer service representative, helped organize the volunteer effort for Entergy New Orleans.
"For me personally, this event is the most rewarding and eye-opening experience. It really tells the needs of our society's most vulnerable," Ferbos said. "Entergy's partnership with Ozanam Inn is important because it gives employees an opportunity to serve and play an integral role in making a positive impact in the community."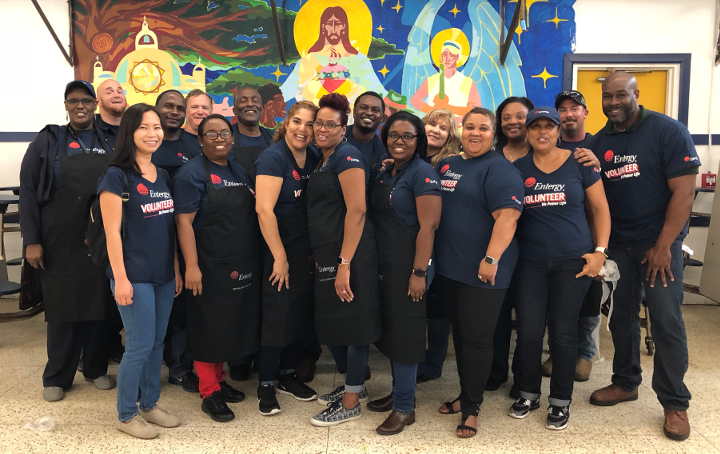 Entergy New Orleans' "Feed the Homeless" initiative began in 2015 when a group of field employees teamed up to help the city's homeless population. Since then, the effort has garnered volunteer support from other Entergy New Orleans field and office locations. In addition to donating time, many employees have personally donated supplies to the agency to help those in need.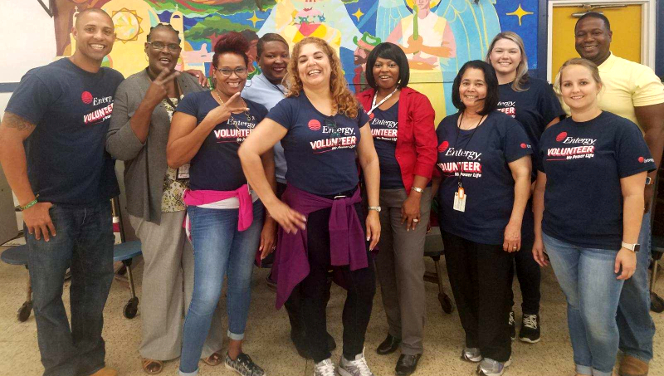 Ozanam Inn serves three meals a day all 365 days a year while also providing its clients a clean place to sleep; pro-bono legal, financial and health assistance; free basic necessities; and support when re-entering the working world. To learn more about the shelter located at 843 Camp St., visit ozanaminn.org.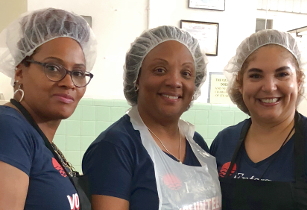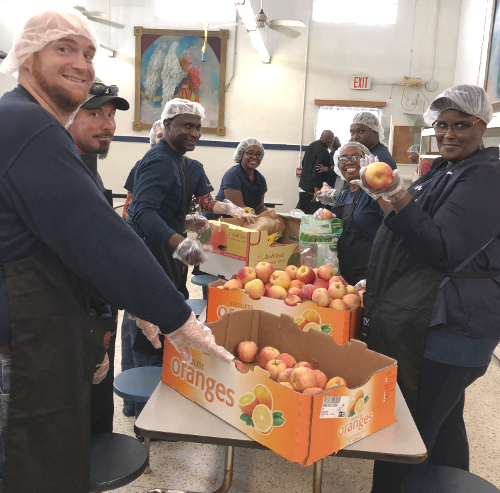 ---