Insights > Entergy Reaches Milestone with 2M Advanced Meters Installed
Entergy Reaches Milestone with 2M Advanced Meters Installed
12/15/2020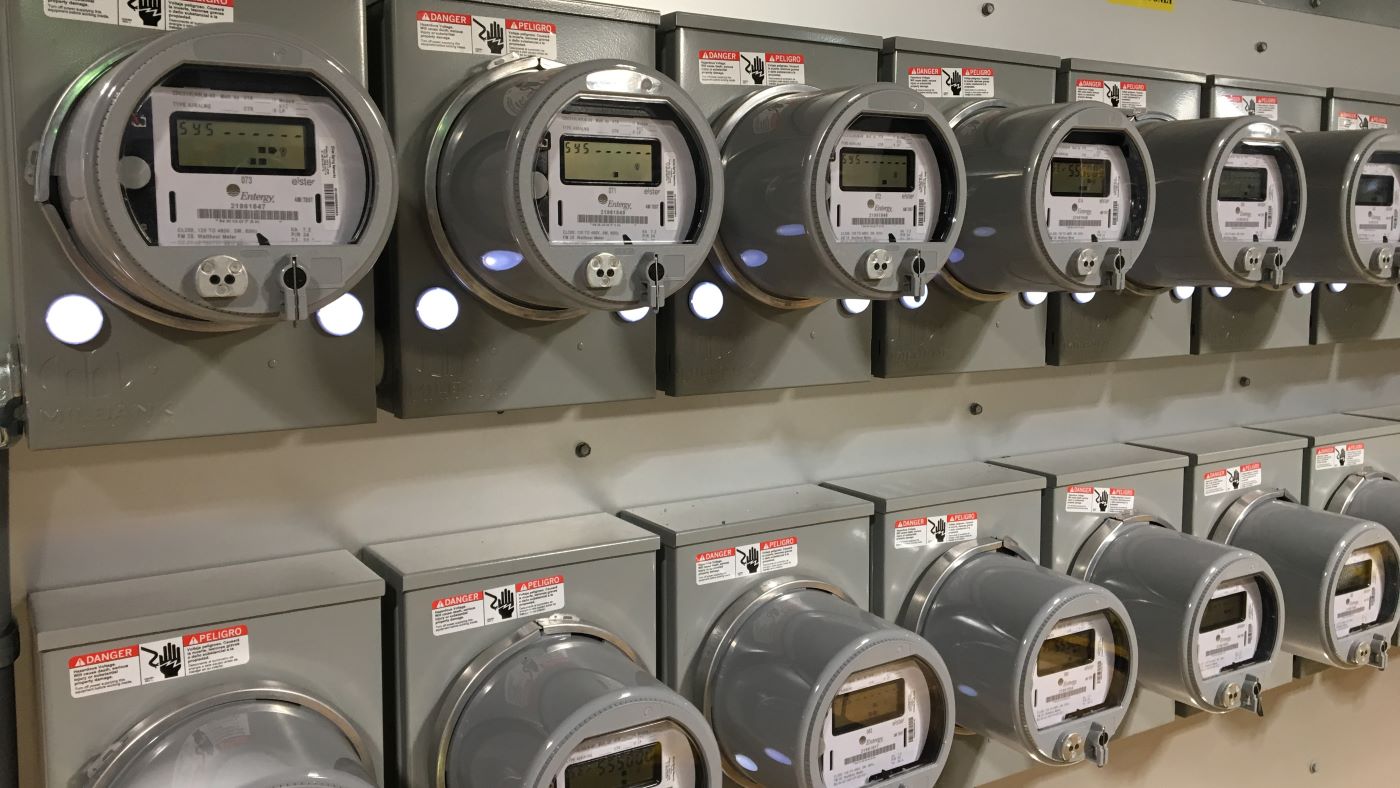 2020 continues to be a milestone year for Entergy's grid modernization efforts, as installation of advanced meters surpassed the 2 million meter mark on Dec. 14. 
Just two years after the first meter was installed in January 2019, the company is now two-thirds of the way through its planned installation of approximately 3 million meters across our four-state service territory of Arkansas, Louisiana, including New Orleans, Mississippi and Texas. The project is expected to be completed in 2021.
"This is a significant achievement for Entergy as advanced meters lay the foundation for the next generation of grid technologies for our customers," said Dale Claudel, Entergy's vice president of grid modernization and strategy.
Advanced metering has already begun to provide Entergy customers greater insight into their energy usage, new tools to help them better manage usage and enhanced communication between our company and our customers. With the implementation of a new distribution management system in November, advanced meters provide nearly instant awareness of power outages customers may be experiencing. These advanced meters also support more effective outage management during storm restoration work, which was demonstrated earlier this year.
Inside the Advanced Meter Lab from Entergy on Vimeo.
Advanced Technology Supports Storm Restoration
For the first time during Hurricane Zeta restoration, advanced meter technology led to the restoration of power to 1,000 customers without sending a crew to the location or calling customers to confirm the status of power.
"Restoring power to a thousand customers may not seem like a lot for a storm that caused more than 480,000 outages, but the glance into how this system will work in the future is exciting," said Distribution Operations Centers Director Clay Adams. "There's a time-savings component related to this efficiency, but there are also safety benefits and customer impacts. Each case we can close without rolling a crew means our employees are on the road less, restorations are completed sooner and our customers are informed faster."
During a storm, advanced meters are helping us to visualize, analyze and efficiently manage repairs, reducing outage times while quickly and accurately allowing our distribution operators to verify service restoration. Identifying the precise location of outages improves the accuracy and speed of detecting the upstream cause of outages and allows our operators to triage problems more quickly.
---