Insights > Entergy Nuclear gifts North Jackson Elementary School $10,000 grant, other donations
Entergy Nuclear gifts North Jackson Elementary School $10,000 grant, other donations
11/16/2023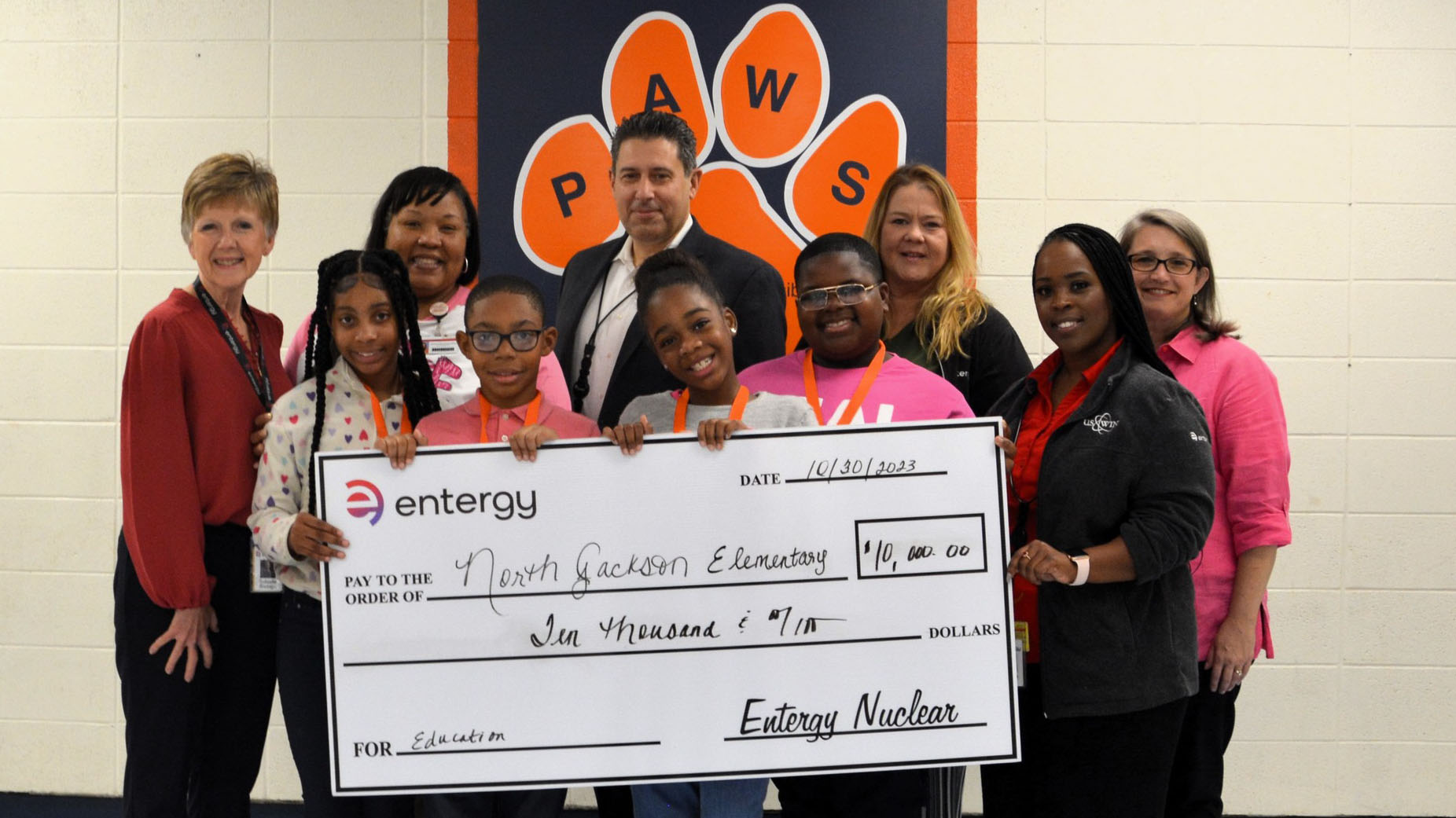 Principal attributes portion of school's "A" rating to the company's support
Entergy Nuclear headquarters gifted North Jackson Elementary School, its local adopted school, a $10,000 grant as well as $3,921 raised by employees.
Chief Operating Officer John Dinelli along with employees Scharla Bivings, Rashina Lewis and Julie Moore presented the two checks to North Jackson Elementary School Principal Jocelyn Smith, teacher Melissa Jones and four high-achieving students.
The $3,921 was raised for a special school project through a dunk tank featuring company leaders and a silent auction presented at nuclear headquarters' family day in September.
The school recently received an "A" rating—two grades up from their previous rating. Leaders at the school credit a portion of their success to Entergy Nuclear's support.
"Contributions from Entergy Nuclear in any way—people power or financial—have a huge impact on our day-to-day," said Smith. "It gives us less to worry about, so that we're always concentrating on academics and our students due to the extra support. Entergy is a part of us achieving this "A" rating, just as much as our students, community, teachers and staff. We appreciate all of it so much."
Entergy Nuclear headquarters is planning a holiday food drive for the school later this month.
For more information about Entergy Nuclear, visit our website entergy-nuclear.com or follow us on X/Twitter @EntergyNuclear.
---