Insights > Entergy Louisiana and Entergy New Orleans storm restoration update – 3/31/22
Entergy Louisiana and Entergy New Orleans storm restoration update – 3/31/22
03/31/2022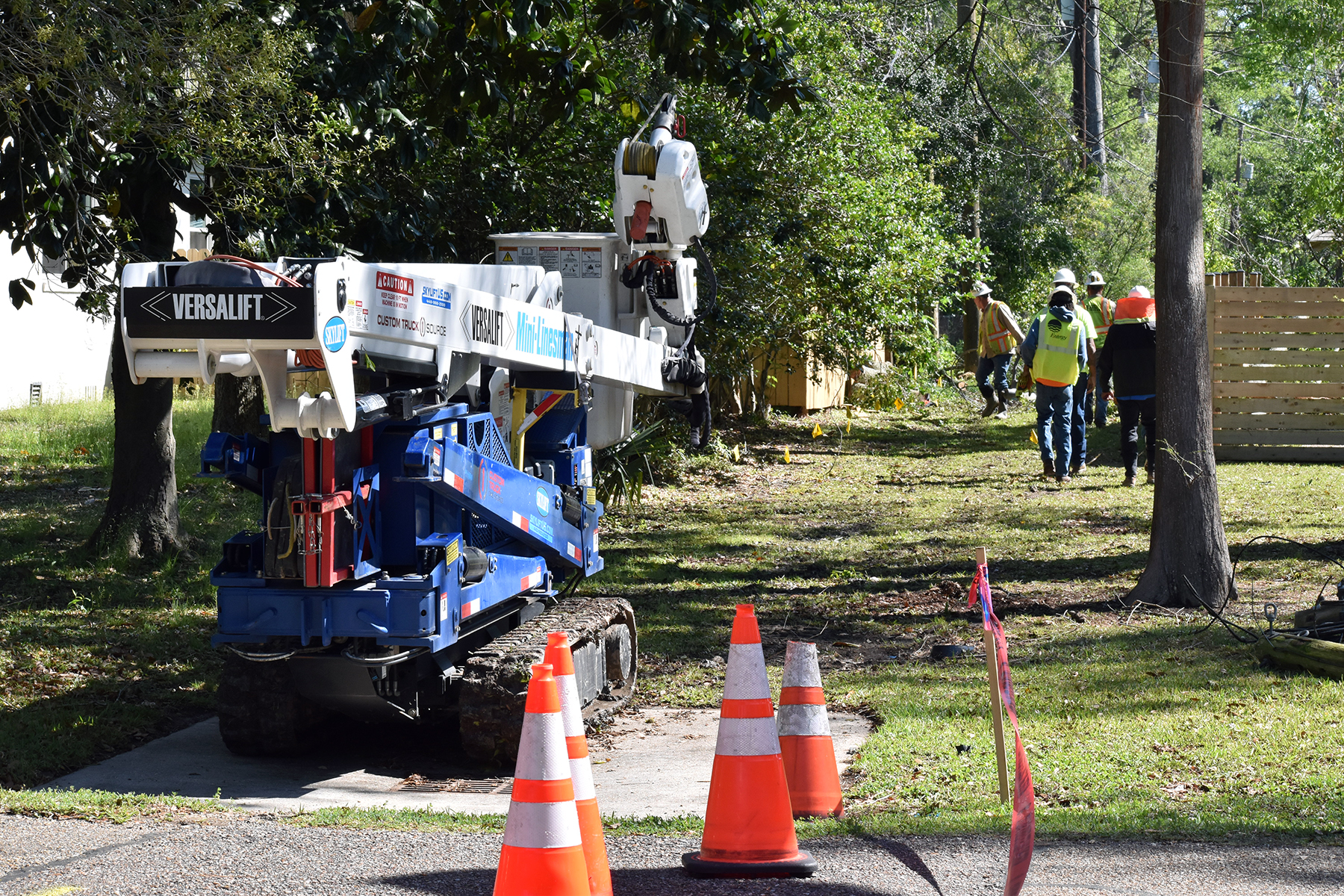 Utility crews are expected to have power restored to the vast majority of Louisiana customers tonight following the impact of Wednesday's severe weather. As of 5:00 p.m. Thursday, approximately 2,500 Entergy Louisiana customers remained without power, down from a peak of roughly 42,000.  Entergy New Orleans' peak of 4,274 outages due to the Wednesday storm have been completely restored.
The severe weather system, which brought dangerously high winds and reportedly spawned tornados, caused scattered outages across the state. Crews and contractors will continue working throughout the day and into the night to restore power and repair any damage to the company's electric system quickly and safely.
Much of the remainder of work in north Louisiana is concentrated along a track that crosses Jackson and Lincoln parishes and is being investigated by the National Weather Service as an area that may have seen possible tornado damage. In other areas of the state like Baton Rouge, crews are narrowing in on the hardest hit areas and locations that have presented access challenges, requiring specialized equipment like rear alley machines to transport materials and equipment into the backyards of homes.
Customers should keep their distance from downed power lines and work zones. Also, if using a generator, please use it safely and according to the manufacturer's guidelines.
For information regarding your specific area, please visit the View Outages map, call us at 1-800 ENTERGY or visit myEntergy.
---