Insights > Entergy and Community Partners Help Louisianans in Need During Holiday Season
Entergy and Community Partners Help Louisianans in Need During Holiday Season
12/11/2018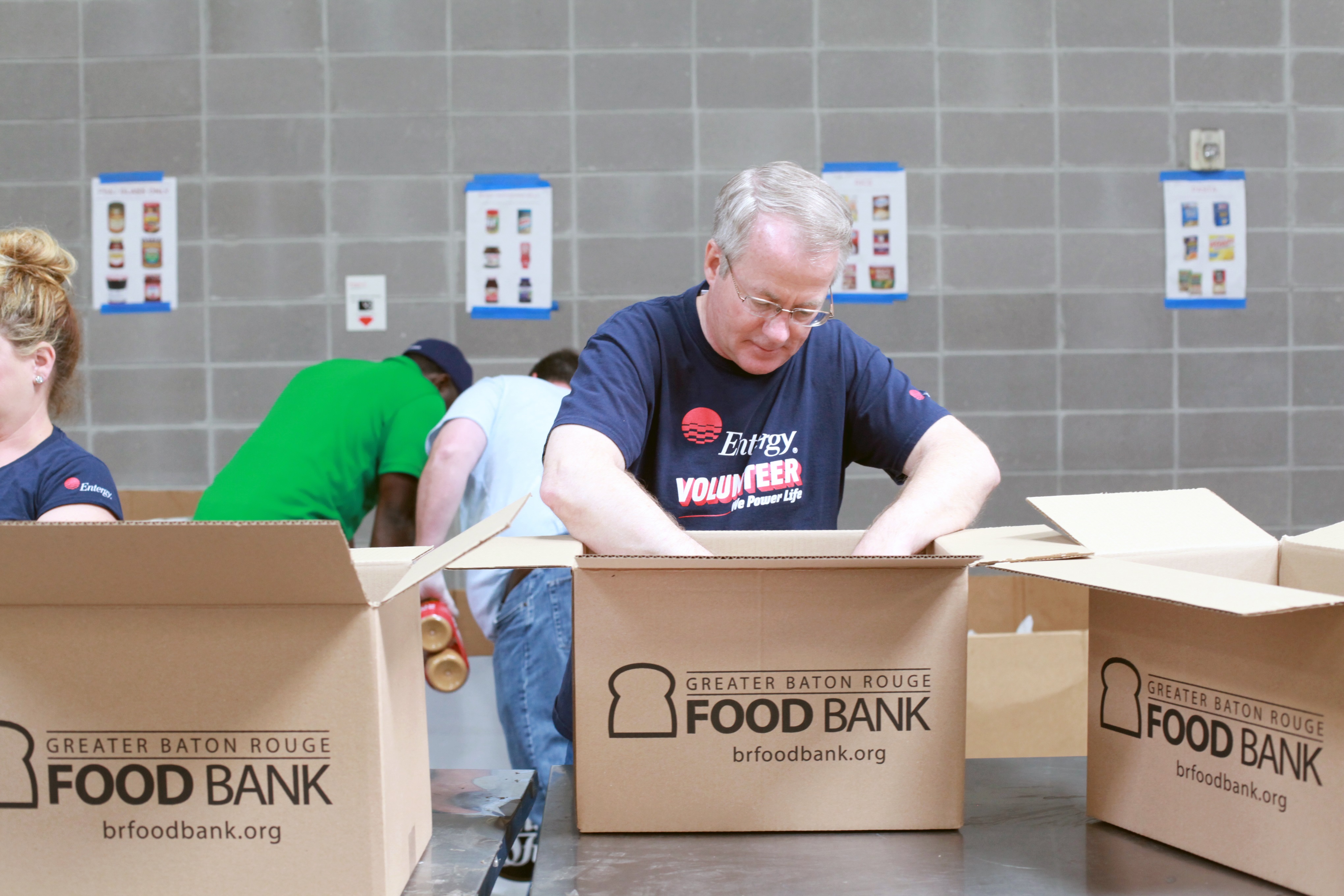 Thousands of Louisiana families in need will have access to nutritious food this holiday season thanks to grants from Entergy Louisiana.
The company provided $82,500 to eight food pantries and non-profit organizations this holiday season, bringing its total contribution toward alleviating community hunger in 2018 to nearly $200,000.
Approximately 800 kids from 20 schools in two parishes will be going home for the holidays with a backpack filled with food thanks in part to Entergy Louisiana's support of the Food Bank of Northeast Louisiana's Backpack for Kids program. The initiative provides 184,000 meals to children facing hunger during the school year.
It is just one example of how Entergy Louisiana partners with local food pantries and non-profits to help fight hunger, a real threat in one in five Louisiana homes.
"At Entergy, powering life extends beyond keeping the lights on for customers. It's about helping to keep our communities healthy and thriving. No one should ever go hungry," said Phillip May, Entergy Louisiana president and CEO. "Our employees log thousands of volunteer hours each year to assist these organizations' tireless efforts to support their friends and neighbors because, together, we truly can make a difference in the lives of all Louisianans."
"We are grateful for all the work our community and philanthropic partners already do in the community," said Jody Montelaro, vice president, public affairs. "We are encouraging them to incorporate food bank assistance in their community outreach to help fill this important need this holiday season."
The following food banks and organizations received grants from Entergy Louisiana in 2018:
Find out more about Louisiana food pantries by visiting https://www.foodpantries.org/st/louisiana or https://www.feedinglouisiana.org/get-help.
Entergy Louisiana, LLC provides electric service to more than 1 million customers and natural gas service to nearly 93,000 customers in the greater Baton Rouge area. With operations in southern, central and northeastern Louisiana, the company is a subsidiary of Entergy Corporation.
Entergy Corporation is an integrated energy company engaged primarily in electric power production and retail distribution operations. Entergy owns and operates power plants with approximately 30,000 megawatts of electric generating capacity, including nearly 9,000 megawatts of nuclear power. Entergy delivers electricity to 2.9 million utility customers in Arkansas, Louisiana, Mississippi and Texas. Entergy has annual revenues of approximately $11 billion and more than 13,000 employees.
---