Insights > Claudel, Hall Take on New Leadership Roles
Claudel, Hall Take on New Leadership Roles
04/07/2020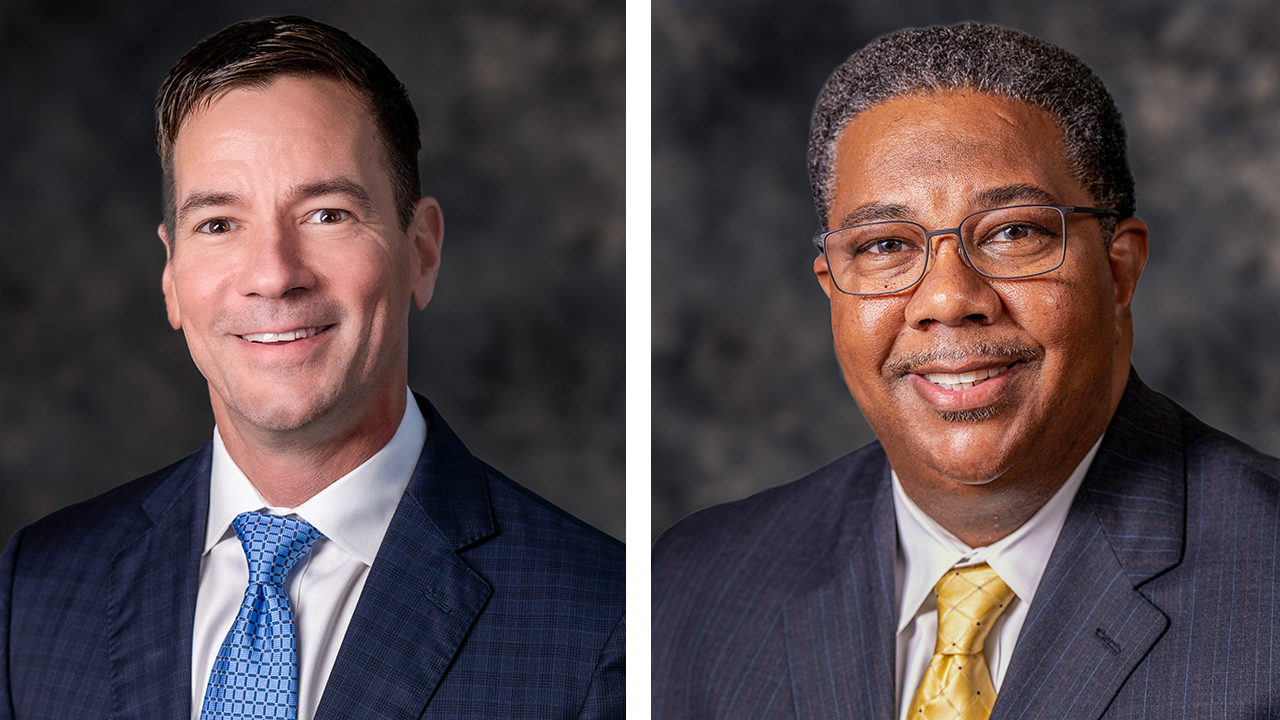 Dale Claudel, vice president, power generation, has been named vice president, grid modernization and utility support. He replaces Lauren Kenney, who announced last month she would be leaving the company later this year. Claudel's new role is effective April 5.
In his new role, Claudel will lead the project design and deployment strategy for the company's grid modernization efforts, including advanced metering, enterprise asset management and state-of-the-art distribution automation functionality. He will report directly to Rick Riley, senior vice president, distribution operations and asset management.
"A modernized grid is a critical component of our premier utility objectives, said Rod West, group president, utility operations. "Dale brings a results-oriented and customer-centric leadership ethos to the grid mod team at a critical time in the utility's transformation.
"At the same time, we owe Lauren a tremendous debt of gratitude for her tireless efforts and dedicated leadership as she starts the next chapter of her life. Since the beginning, Lauren was one of the thought leaders and architects of our grid modernization strategy. In true Lauren Kenney fashion, she's staying on board long enough to facilitate a smooth transition for Dale."
Replacing Claudel as vice president, power generation is Charles Hall, who currently serves as vice president, power plant operations for Arkansas. His new role is effective April 5.
In his new position, Hall will provide executive leadership for the operations of Entergy's fleet of more than 30 owned, leased or operated natural gas, coal, oil, hydro and petroleum coke plants, with total generating capacity of over 18,500 megawatts.
"In his nearly 40-year career with the company, Charles has worked his way from a mechanic at White Bluff to the top position in the power generation, organization," said Paul Hinnenkamp, executive vice president and chief operating officer. "His is a great story of how hard work, dedication and being a leader of people can lead to great results for employees and the company."
Claudel began his career at Entergy in 1997 at Nelson Station in Lake Charles. He has held a number of leadership roles in the company, including vice president of operations over the company's Louisiana ​p​lants. He led the company's organizational health transformation, which engrained specific leadership practices into the way Entergy management practices. He holds a bachelor's degree in mechanical engineering from McNeese State University. He also holds a master's degree in mechanical and aerospace engineering from the University of Virginia, master's degrees in business administration and finance from Tulane University and is a certified Six Sigma Black Belt.
Hall started working for the company in 1981 in operations at White Bluff Plant. He progressed through numerous positions at several generating plants, including operations technician, plant supervisor and senior production superintendent. He was also plant manager of Gerald Andrus and most recently served as Vice President, Power Plant Operations for Entergy Arkansas.
A replacement for the vice president, power plant operations for Arkansas will be announced at a later date.
---