Insights > Beaumont native Derrick Richardson as the Entergy Lineman of the Game
Beaumont native Derrick Richardson as the Entergy Lineman of the Game
10/28/2022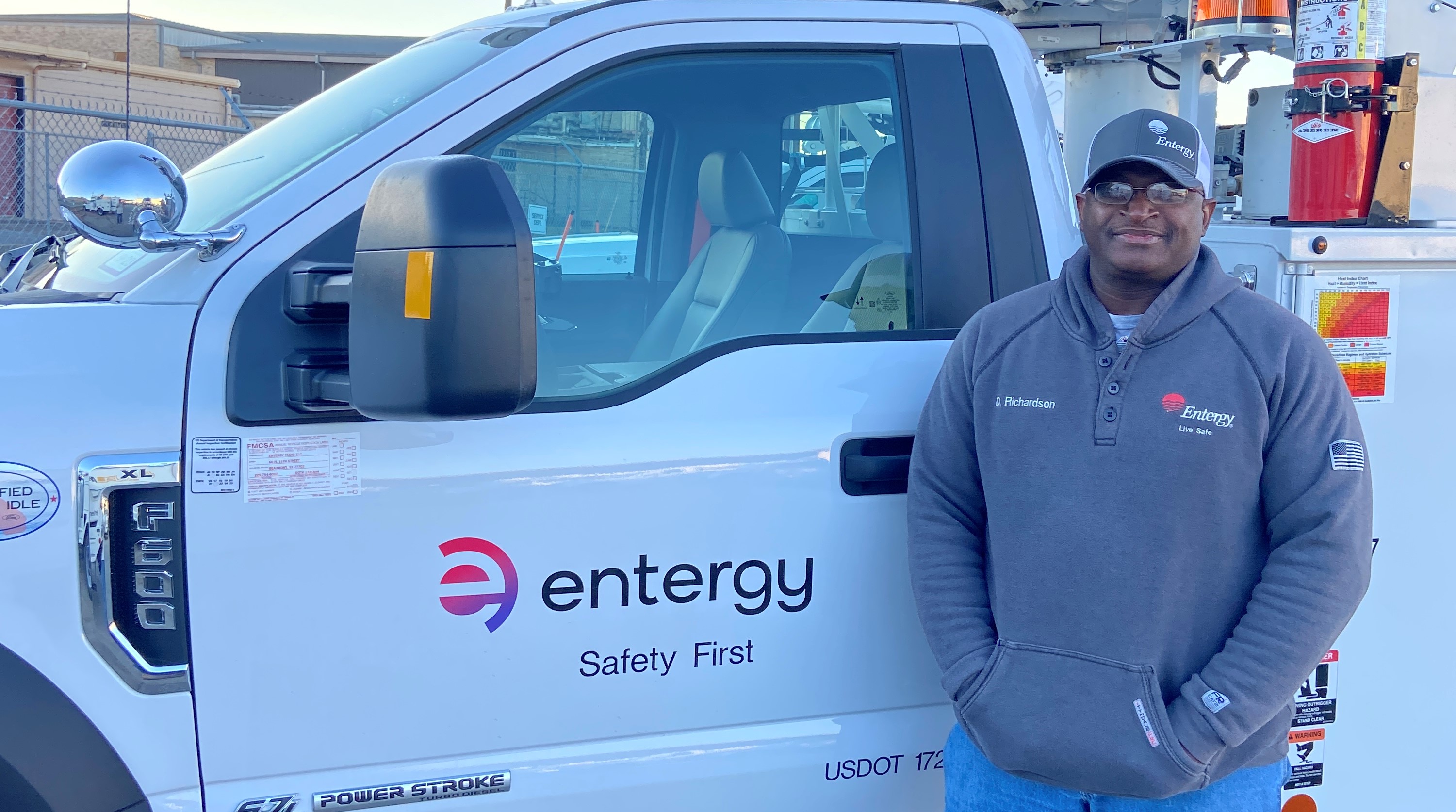 Beaumont native Derrick Richardson will be honored as the Entergy Texas Lineman of the Game during Sunday's Saints vs. Raiders match up in New Orleans.
Richardson is not only a fan of football, but he has experience with playing the game. He played at the collegiate level for Southern University and had the opportunity to try out for the Houston Oilers and Cleveland Browns before his lineman career.
"I really feel honored," said Richardson. "I dedicate myself to what I do, and I get great gratitude for what I do."
Richardson has been with the company for 21 years. During that time, he's made quite the impression. He's worked in Texas, Mississippi, Louisiana, St. Louis, Florida, and New York.
The experience and opportunities that Richardson gained throughout his career have inspired his son to also pursue a career in line work.
"One of his best attributes is his commitment to the community," said Frank Shannon, director of distribution operations at Entergy Texas. "He's a team player who works well with his co-workers in getting the job done. His commitment to safety coupled with the high quality of work he produces makes him an exceptional employee."
Richardson will enjoy two nights in New Orleans, a pre-game on-field pass to watch the players warm up, plus tickets to the Entergy suite to watch the game in style.
When asked about who he thinks will take home the win, Richardson said, "I just like good football!"
Congratulations to Derrick Richardson!
---