News Release > Entergy Texas recognized as a Top Workplace in Greater Houston
For Immediate Release
Entergy Texas recognized as a Top Workplace in Greater Houston
11/14/2022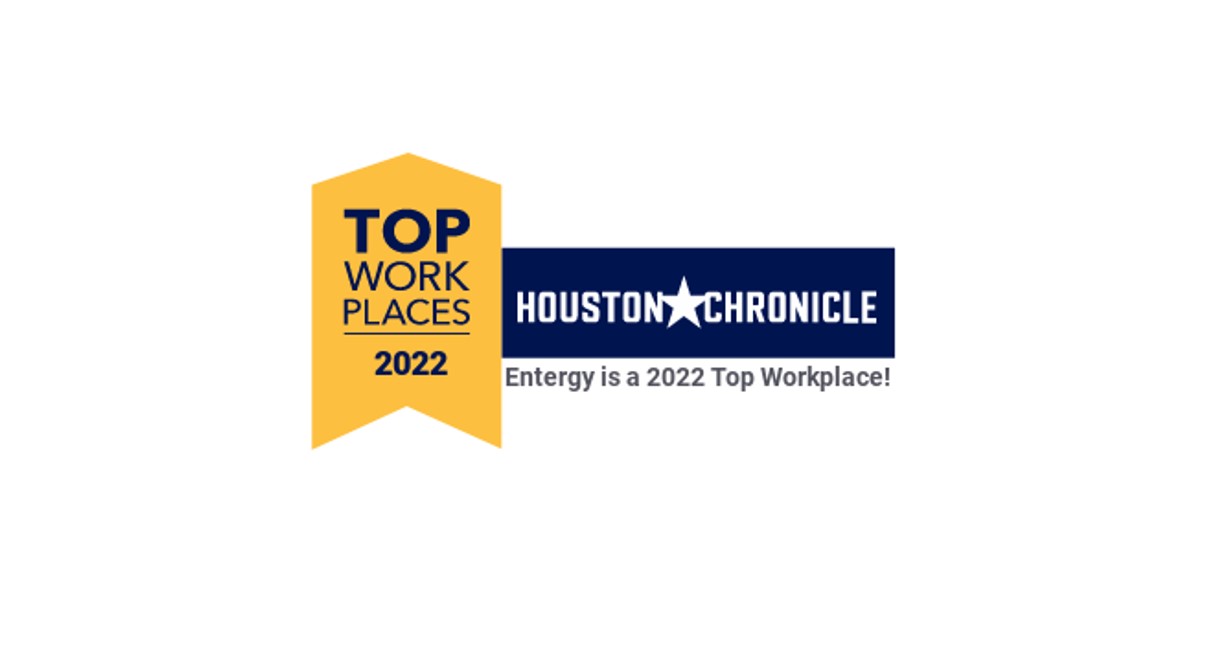 This is the company's first year receiving the award
THE WOODLANDS, Texas – For the first time in company history, Entergy Texas is recognized as a Top Workplace by the Houston Chronicle.
"We are honored to receive this recognition, as Texas is home to an extremely competitive and talented workforce," said Eliecer "Eli" Viamontes, president and CEO of Entergy Texas. "Entergy Texas remains committed to building a collaborative, supportive and inclusive work culture for our employees, not only in the Houston area, but all across our service territory." 
The Top Workplace list is based on employee feedback gathered through a third-party survey administered by employee engagement technology partner Energage, LLC. The anonymous survey uniquely measures 15 culture drivers that are critical to the success of any organization: including alignment, execution, and connection, just to name a few.
"Earning a Top Workplaces award is a badge of honor for companies, especially because it comes authentically from their employees," said Eric Rubino, Energage CEO. "That's something to be proud of. In today's market, leaders must ensure they're allowing employees to have a voice and be heard. That's paramount. Top Workplaces do this, and it pays dividends." 
The Houston Chronicle published the full list of winners in the Sunday edition of the Houston Chronicle on November 13, 2022. 
Learn more about Top Workplaces here.
About Entergy Texas
Entergy Texas, Inc. provides electricity to more than 486,000 customers in 27 counties. Entergy Texas is a subsidiary of Entergy Corporation, a Fortune 500 company headquartered in New Orleans. Entergy powers life for 3 million customers through its operating companies across Arkansas, Louisiana, Mississippi and Texas. Entergy is creating a cleaner, more resilient energy future for everyone with our diverse power generation portfolio, including increasingly carbon-free energy sources. With roots in the Gulf South region for more than a century, Entergy is a recognized leader in corporate citizenship, delivering more than $100 million in economic benefits to local communities through philanthropy and advocacy efforts annually over the last several years. Our approximately 12,000 employees are dedicated to powering life today and for future generations. For the latest news from Entergy, visit the Newsroom.
---