News Center > 2nd annual Bike the Big Easy set to roll across New Orleans
For Immediate Release
2nd annual Bike the Big Easy set to roll across New Orleans
10/12/2016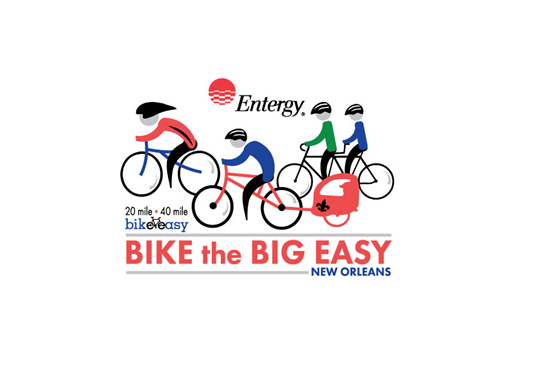 Bill Burke
Premier Event Management
Phone: 504-628-3155
Fax: 504-218-7083
billpemusa@gmail.com
2nd ANNUAL ENTERGY BIKE THE BIG EASY SET TO ROLL THROUGH NEW ORLEANS
More than 1,200 cyclists prepare for Big Easy Bike Tour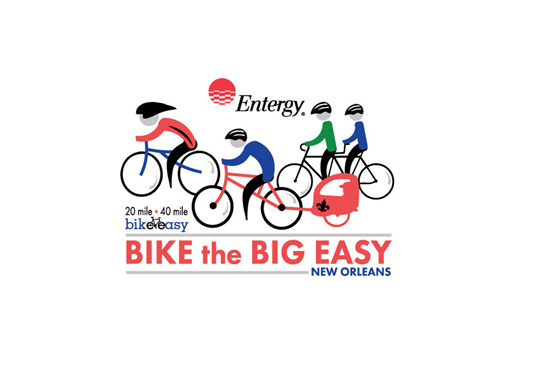 On Saturday, Oct. 15, the city of New Orleans will host a community event for cyclists of all ability levels with Entergy Bike the Big Easy. This unique event launched last year offers cyclists the opportunity to ride on closed city streets over a short 20-mile course or a longer 40-mile course, all while enjoying the non-competitive nature of the event. It's a bike tour, NOT a race!
The event starts at 7:30 a.m. from the corner of LaSalle Street and Poydras Street in front of the Mercedes-Benz Superdome. Riders will cycle through some of the most famous neighborhoods and boulevards in the city, as the event cruises through areas like the French Quarter, the Central Business District, the Garden District, Mid City and the New Orleans Lakefront.
Since Hurricane Katrina, Entergy Corporation has partnered with the City of New Orleans and the Louisiana Public Health Institute to create and complete 100 miles of new bike lanes. Learn more about the unique public-private partnership that helped New Orleans become one of America's top five cities for bike commuters at http://entergy.com/10yearslater.
Bike the Big Easy benefits The Power to Care, Entergy's customer assistance program providing bill payment help for low-income or disabled customers. To learn more about the program and to donate, visit entergy.com/csr.
A post-event Finish Festival will take place at Champions Square from 9 a.m. to 1 p.m. with food, refreshments and entertainment.
"At Entergy, we believe we power life by adding value for all our stakeholders," said Leo Denault, chairman and CEO of Entergy. "Bike the Big Easy is a great way for our employees to get involved in a community activity that celebrates 100 miles of bike paths in the city, boosts local tourism, promotes healthier eco-friendly lifestyles and helps our neighbors through the Power to Care."
Supporting sponsorships are provided by Lamar Advertising, Bud Light, Gatorade and the Hyatt Regency New Orleans Hotel.
Join us for what promises to be the newest and coolest way to see the city of New Orleans on two wheels. Go to www.bikethebigeasy.com for more information or contact Bill Burke at 504-628-3155 or billpemusa@gmail.com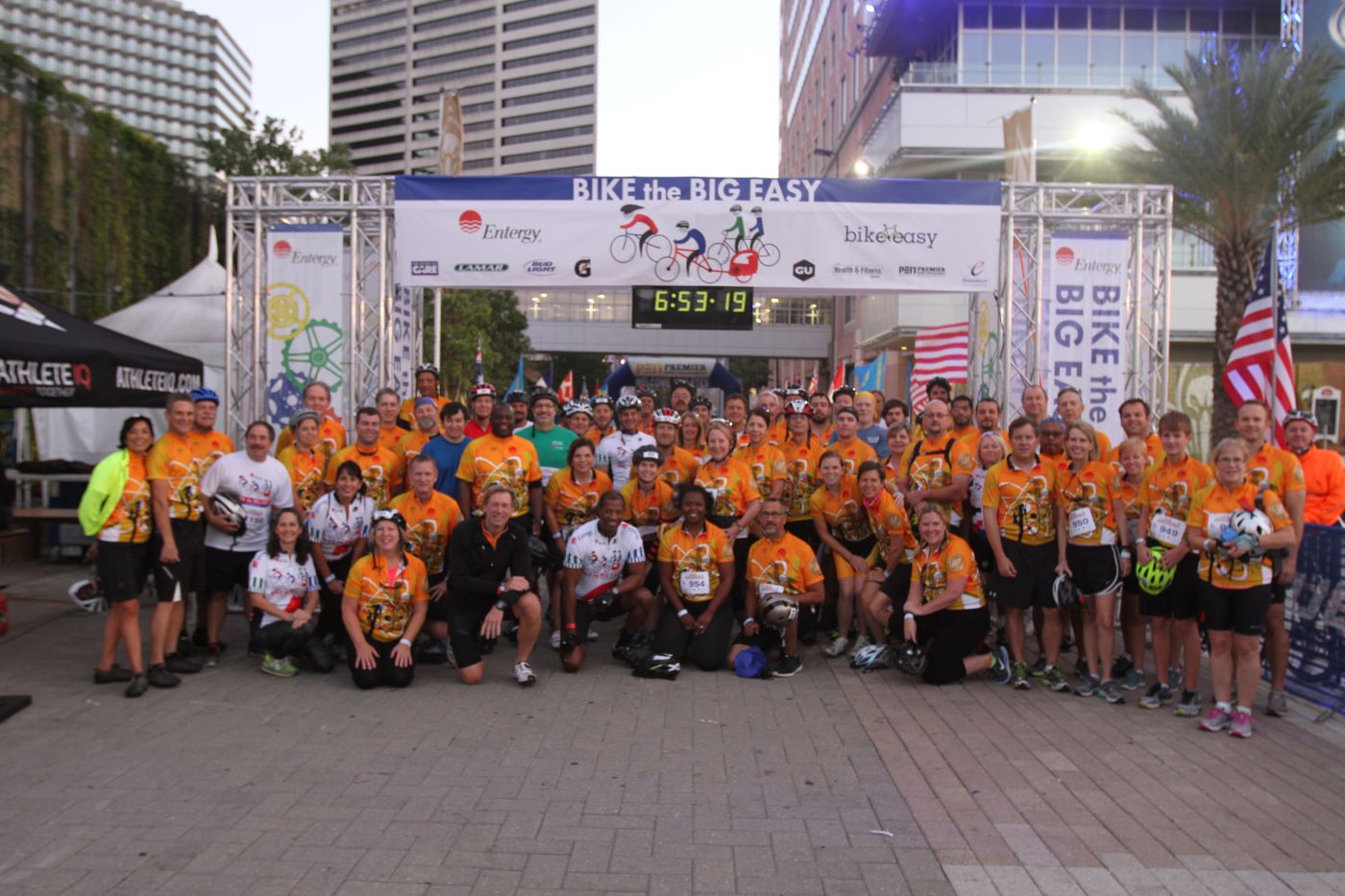 ---