Insights > Vegetation management program improves reliability, safety
Vegetation management program improves reliability, safety
08/23/2022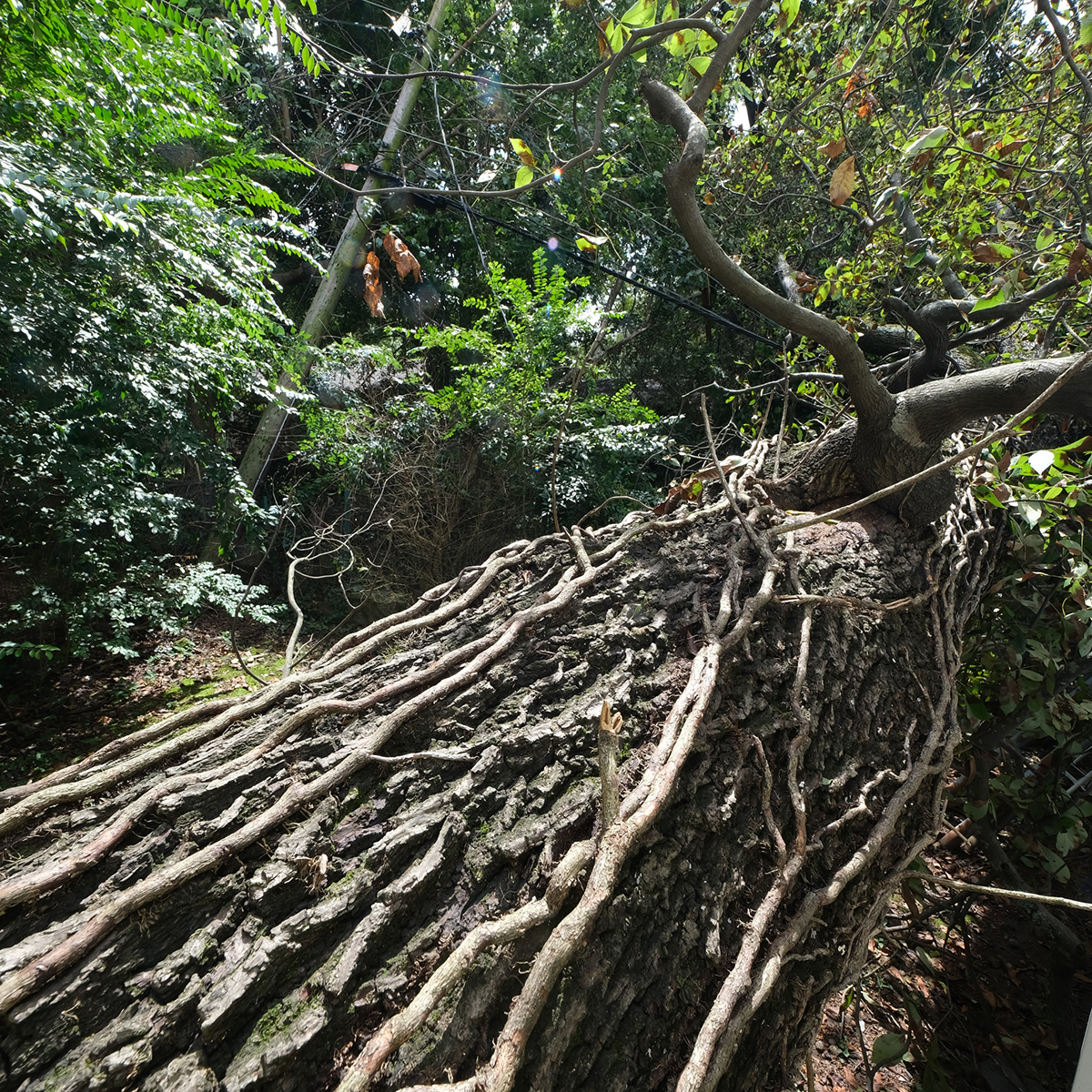 Entergy Arkansas strives to provide the safest and most reliable electricity to our customers, so we take the maintenance of vegetation in our rights-of-way seriously. The utility right of way is generally 15 feet on either side of transmission and distribution lines, and from under the ground and any space above a power line.
The No. 1 cause of power outages for Entergy Arkansas customers is vegetation -- fallen trees, drooping limbs, and overgrown vines and shrubs caused 18 percent of outages over the last five years.
Entergy Arkansas prunes and cuts down problem growth and performs other vegetation management to prevent damage to power lines, improve electrical reliability and ensure that work crews can safely access equipment to make necessary repairs. This also includes removal of trees and shrubbery directly below the power lines, which affects access to our equipment for inspections and repairs.
Because Arkansas has a long growing season due to its temperate climate, our vegetation management program is ongoing, year-round.
Why We Trim, Spray
It is common to have trees grow to more than 100 feet tall in our right-of-way corridors, some even reaching as high as 160 feet. Fast-spreading species, like the black willow tree which can gain six to seven feet each year, can grow from ground level into our lines within just three to four years. We also have threats like the locust tree, which produces thorns up to eight inches long that can poke holes in tires and go through the soles of shoes when stepped on.
It's important to have appropriate clearance for safer access by our crews for maintenance and especially during power restoration, and it can help mitigate falling trees and limbs onto our power lines during severe weather. One ice-laden tree limb can weigh as much as 500 pounds, which will not only bring down power lines but could also snap poles – as many as five at one time. entergy.com/tree_trimming
We also spray plants and shrubbery that are overgrown in the right-of-way, using glyphosate-based herbicides, which are subject to rigorous testing and oversight by the U.S. Environmental Protection Agency and proven to be safe for people and pets. In addition, vegetation crews use application methods that are designed to minimize the drift of herbicides outside of Entergy's right-of-way. Finally, Entergy's vegetation management program is subject to the oversight of the Arkansas Department of Agriculture. 
What We Trim
Primary Lines: Entergy Arkansas routinely maintains the vegetation along our power lines (pole-to-pole) ensuring appropriate clearance on the power lines for safety, reliability, and tree health. For more information, visit: entergy.com/tree_trimming_how
Tree Trimming Crews
We hire professional tree-trimming contractors trained in Occupational Safety & Health Administration regulations, the latest arboricultural techniques, and safety procedures. We are committed to pruning your trees professionally to maintain their health and improve reliable electric service. entergy.com/tree_trimming_crews
Plant in the Proper Place
Before you start planting, look up! Locate your power lines and make sure that what you are planting and where you are planting will not interfere with your electric service now or in the years to come. See our pruning zones here: entergy.com/tree_trimming_landscape
Guidelines to keep in mind when planting trees:
Small trees that mature to a height of no more than 20 feet can be planted 15 feet on either side of utility wires. This includes planting trees near the street, just so long as power lines are at least 25 feet above ground.
Trees with mature heights between 20 feet and 50 feet should be planted a minimum of 35 feet away from power lines.
Trees with a mature height of more than 50 feet should be planted at least 50 feet from power lines.
Check with your local nursery if you are unsure of how big your tree is expected to grow.
If you see a tree or branch that looks dangerously close to the power lines (pole-to-pole), you can call 1-800-368-3749 (1-800-ENTERGY) and report it. A representative of Entergy Arkansas will assess the situation and advise what needs to be done.
---