Insights > See How Entergy, Employees Have Powered COVID-19 Relief Efforts
See How Entergy, Employees Have Powered COVID-19 Relief Efforts
08/21/2020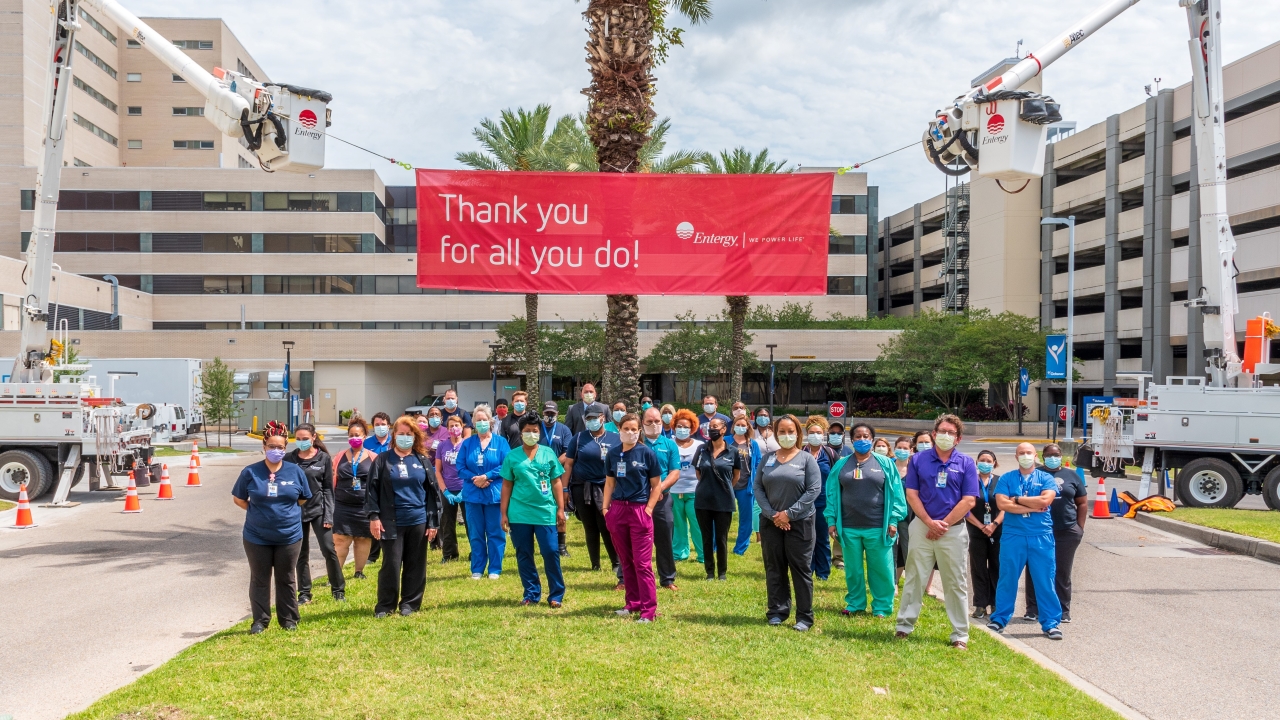 At Entergy, community means everything to us. Our neighbors, our family, our home.
But as devastating and disruptive as the COVID-19 global pandemic is for everyone, we know that those most heavily impacted are ALICE households (low-wage working families) and low-income older adults and people with disabilities – roughly 40%-50% of Entergy's customer base.
That is why Entergy is committed to supporting these vulnerable customers. Since launching its low-income customer initiative 20 yea​rs ago, Entergy has been helping power the lives of hundreds of thousands of people, not only by keeping their power on and gas flowing, but by placing them on the path to economic self-sufficiency. And that doesn't stop in the face of natural or manmade disasters … or even global pandemics. When disaster strikes, Entergy and its employees step up to help neighbors in need. In the first six months of this pandemic, the Entergy Charitable Foundation and Entergy Corporation have awarded grants totaling nearly $3 million to help provide basic needs like food and rent for individuals and familie​s impacted by COVID-19.
The Entergy Powers COVID-19 Relief Efforts publication summarizes our corporate social responsibility efforts, illustrating how these grants, along with employees' volunteer and fundraising efforts, have helped the communities where we live and work during these critical and uncertain times.
The Entergy Powers COVID-19 Relief Efforts publication summarizes our CSR efforts during the first six months of the COVID-19 pandemic.
---