Insights > New, smaller HVAC unit more efficient for bigger home
New, smaller HVAC unit more efficient for bigger home
09/22/2022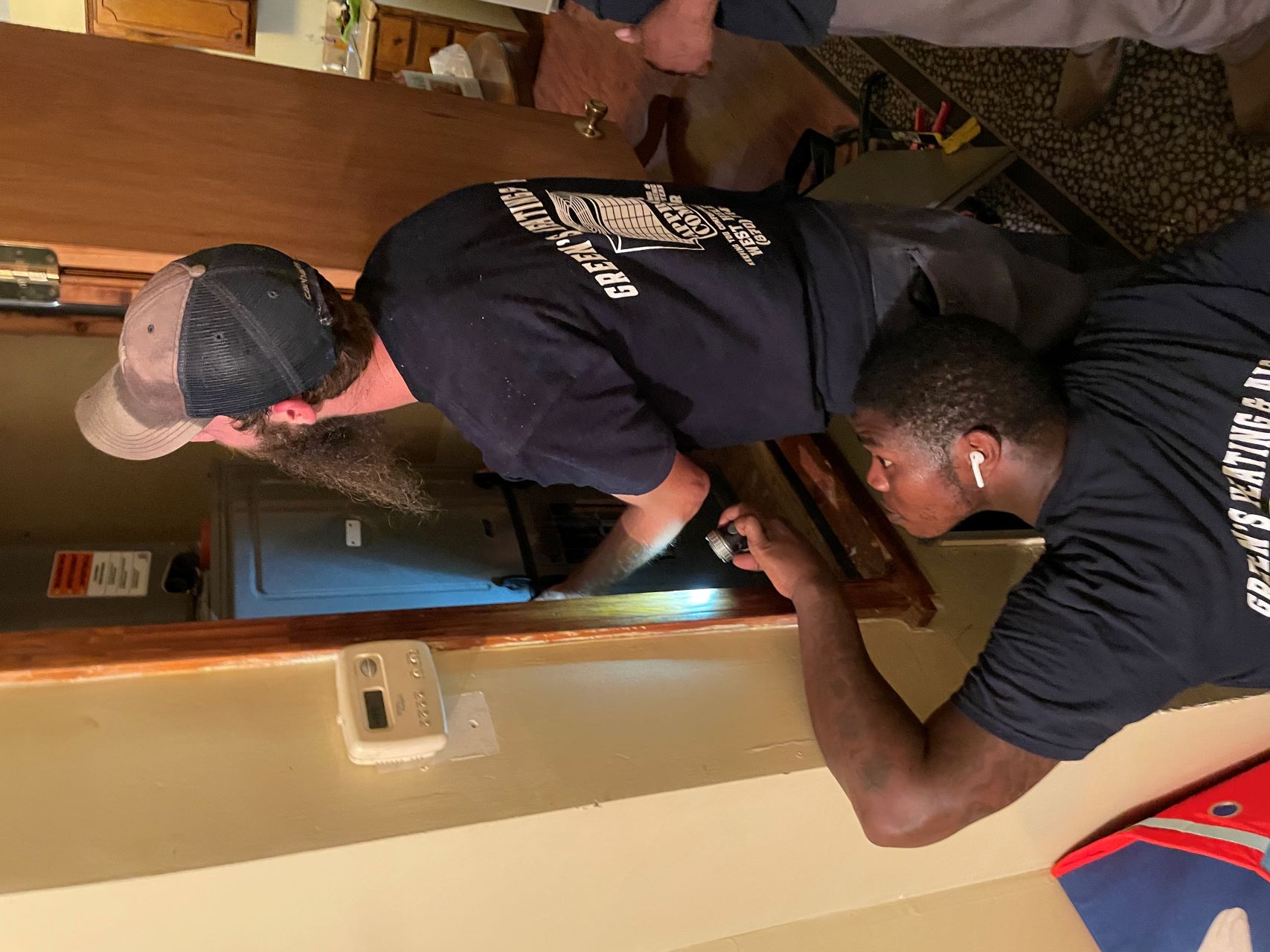 When Brenda Haymer moved into her Helena home some 22 years ago, it had the same heating, ventilation and air conditioner unit she's used all these years – up until this week, when she received a new one through a grant program administered in part by Delta Community Development and Law Center Inc. for Entergy Arkansas.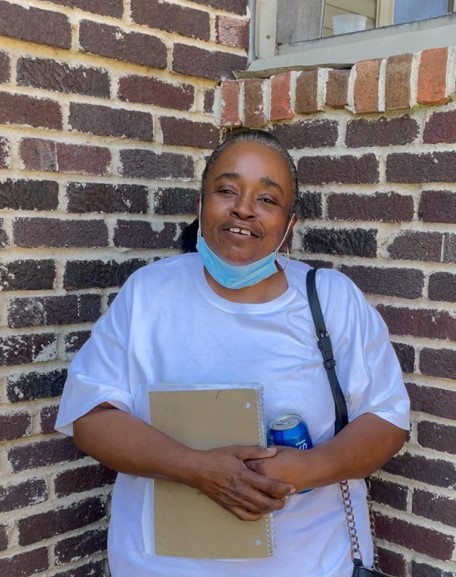 BRENDA HAYMER
"They're putting me an HVAC unit in," the homeowner said with a broad smile, "and I'm just grateful for you all."
The upgraded HVAC unit replacement for Haymer is one of 10 home improvement projects across the state through several nonprofit organizations including Habitat for Humanity, Mississippi County Arkansas Economic Opportunity Commission, and Better Community Development with Entergy Arkansas trade allies. Qualified customers are receiving products and services to improve their home's energy efficiency, which range from HVAC and window replacements to new floor insulation and roof repair. 
It was a hot, busy morning for the four-man crew that took out the older unit at Haymer's home to replace it with a more modern, energy efficient model that was the right size to effectively heat and cool her home, which should in turn help her control her energy usage and costs. 
"I don't know how old the HVAC unit is because it's been here since I moved in, but it hasn't worked right in a long time," she continued. "My unit wouldn't stay on; it'd run for a few minutes then go off. It'd be cold in the house most of the time (in the winter) … It didn't work at all this summer, so I had window units put in. My utility bill was $333 for last month and over $300 this month, and I'm hoping this will make a big difference."
Her home is a large, older one-story house with four bedrooms, two baths, living area, and kitchen with a separate dining room. She recently replaced her windows with newer, double-paned and insulated models, which will help the heating and air unit work more efficiently.
"The old system was outdated and too big, and the heating wasn't working at all. This new one will be more energy efficient, and she'll see a difference when she gets her first light bill," said David Green of Green's Heating and Air.
This summer has reached record-breaking temperatures, often resulting in higher electricity usage and therefore costs. To help, Entergy Arkansas is implementing a series of measures for our residential customers and communities through the high usage summer months, including credit for late fees; credit card payment fee credit; free energy efficiency and weatherization audits, as well as energy efficiency kits.
Entergy shareholders are providing an additional $1.8 million in donations this year to help customers. This includes donations to nonprofits who provide customer assistance, bill credits to qualified customers and other efforts to help customers make ends meet. Here are ways customers can get help:
Low-Income Home Energy Assistance Program (LIHEAP) for summer utilities. To find an agency and apply for LIHEAP funding, visit: www.adeq.state.ar.us/energy/assistance/caad.aspx.
Additional funding to the Arkansas Community Action Agencies Association to help customers with bill payment assistance. Customers are encouraged to visit www.acaaa.org to find their local Arkansas Community Action Agencies Association provider.
Entergy has contributed additional funds to The Power to Care to be distributed by The Salvation Army to low-income, older adults and disabled customers. This donation is in addition to dollars already donated to customers through The Power to Care this year.
Providing bill credits to Asset-Limited, Income-Constrained, Employed (ALICE) customers across the state through the United Way. To qualify, customers must have had a total household income of up to 250% of the federal poverty level.
For more information about these new measures, visit Entergy.com/Answers.
Entergy Arkansas also has several free or low-cost programs available through Home Energy Solutions for residential customers to make their home more energy efficient, which range from adding additional ceiling insulation and air and duct sealing to providing advanced power strips and replacing light bulbs, showerheads, and kitchen and bathroom faucet aerators with more efficient models. Visit www.entergyarkansas.com/entergysolutions for more information.
Discounted energy efficient products that include programmable thermostats, LED bulbs, dehumidifiers and more are also available to all customers through our marketplace at https://www.entergysolutionsar-marketplace.com/entergyarkansas/.
The company currently offers several bill management tools that allow customers to gain a better understanding of their energy use and better manage their payment options.
With myEntergy, we offer several flexible options for you to choose how your energy bill is calculated, as well as when, where and how you pay it. Customers can log in to their myEntergy account and their myAdvisor dashboard to access a number of useful resources, usage and cost, bill history, bill projection, bill analyzer and more.
PaperFree billing allows customers to get their Entergy bill delivered directly to their email as soon as it posts.
AutoPay allows customers to avoid late fees, writing checks and paying for postage by having their bill automatically deduct from their bank account.
Pick-A-Day allows customers to take full control of their budget by paying their bill on the date that works best for them.
Level Billing allows customers to keep their Entergy bill around the same amount each month.
More information on our enhanced programs and services to help residential customers, as well as customer resources and frequently asked questions, can be found at Entergy.com/Answers or by calling 1-800-ENTERGY.
---