Insights > Entergy recognized as one of America's Most JUST Companies
Entergy recognized as one of America's Most JUST Companies
01/25/2022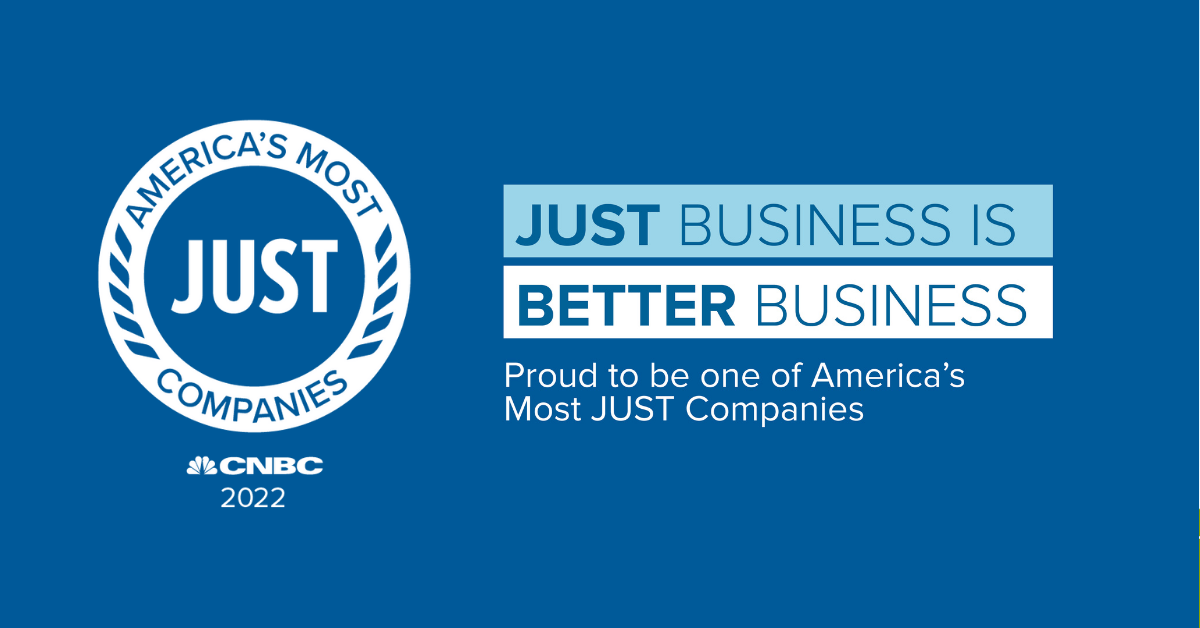 We are proud to be named to the JUST 100 ranking for America's Most JUST Companies by JUST Capital and CNBC. Entergy ranks in the top 100 companies out of the nearly 1,000 largest publicly traded U.S. companies that were evaluated.
This distinguished ranking acknowledges Entergy's strong performance on the issues that matter most to Americans today, including paying a fair and living wage, job creation and investing in workforce training, cultivating a diverse and inclusive workplace, a sustained commitment to environmental, social and governance principles, and prioritizing accountability to all stakeholders.
Published annually by JUST Capital, the JUST 100 highlights companies that are doing the right thing for all their stakeholders, which include customers, employees, communities, the environment and owners.
At Entergy, we work to improve lives and make an impact beyond our energy business that creates long-term, sustainable value for all of our stakeholders. We strive to deliver positive customer experiences, cultivate an inclusive workplace that enables our employees to thrive, lift up local communities, protect the environment and be a good financial steward for our owners.
Learn more about Entergy's advancements in ESG priorities, including climate action, diversity and inclusion, community involvement and corporate governance at entergy.com/sustainability.
---