Insights > Energy efficiency adds curb appeal
Energy efficiency adds curb appeal
07/07/2022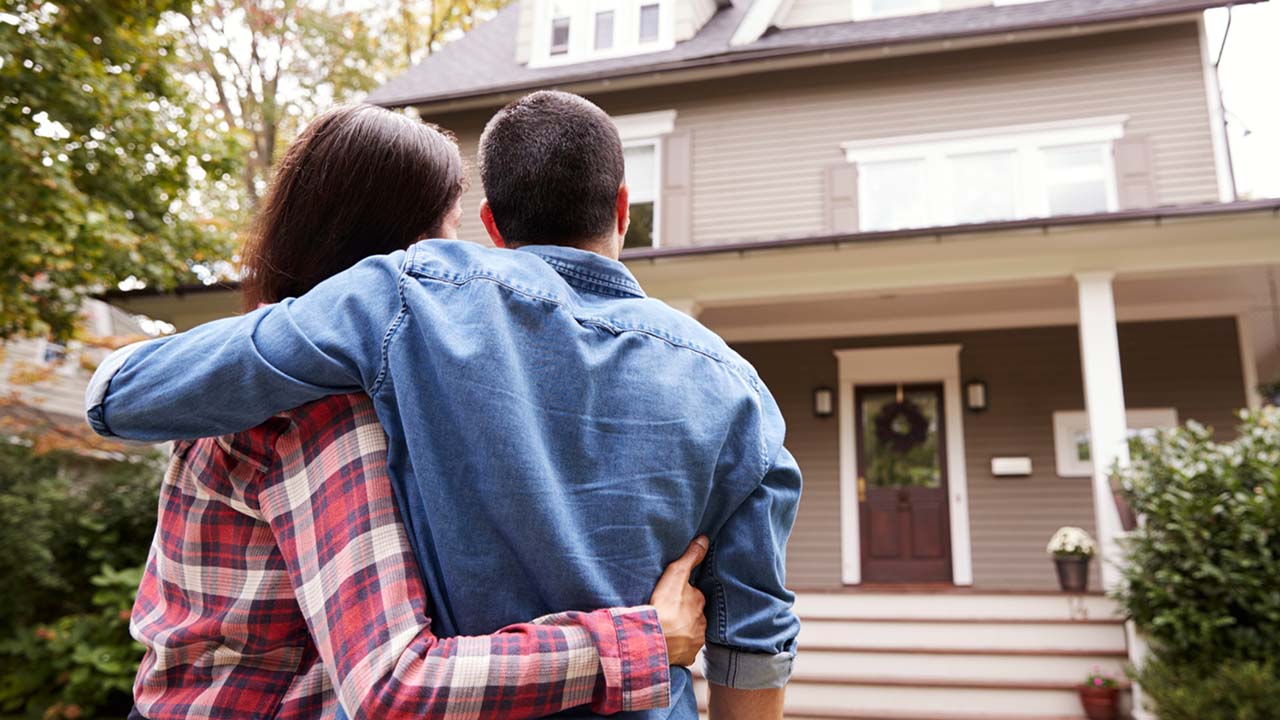 Your main goal in improving the energy efficiency of your home is to save money, not to turn it into a showplace. With these measures, however, you can reduce your energy bills and give your home a little extra curb appeal to boot.
Windows
Cracked and peeling caulking around your windows can be an unsightly mess. It will look even worse when the energy waste shows up on your monthly bills. Find exterior caulk at your local home improvement retailer. Scrape away the existing caulk and make sure the area is clean and dry. Spread the caulk evenly along the crack between the window and the frame, and smooth it out with a damp finger.
If you have older, single-pane windows, consider replacing them with ENERGY STAR®-models. It will create a better view inside and out, and add to the comfort and efficiency of your home.
Doors
Do your exterior doors have brittle, saggy weatherstripping or a gap underneath? It's not a good look, and it can create unwelcome energy costs. It's easy to replace old weatherstripping. There are a number of products you can use, such as foam and rubber adhesives. Just cut them to length and attach them.
A door sweep can fill in that gap underneath. There are many different kinds of sweeps. Some will require fasteners, some will slide on to the door, and others use adhesives. They all do the same job, and that's to keep air from moving in and out.
Landscaping
Trees add beauty to your property, and when they're located in the right spot, they can save energy, too. Leafy trees on the south and west side of your home provide cooling summer shade. The leaves fall off in autumn to let warming sunshine through on cold winter afternoons. Evergreen trees on the north and northwest sides of your home provide year-round windbreaks.
Before you start planting, just don't forget to look up. Locate your power lines and make sure that what you're planting and where you're planting won't interfere with your electric service now or in the years to come.
Outdoor lighting
Outdoor lighting is for safety and security, but it can really show off your property at night, too. LED lighting is not only highly efficient, but the high-quality light will really make your home shine. Add in motion sensors, and you can save even more energy and stay safe.
Check out Entergy's security lighting program options to find the best fit for you.
Outdoor solar lights can help highlight your landscaping. They're easy to install, virtually maintenance free and they won't increase your energy bills. The lights convert sunlight into energy, store it in a battery and then use it at night.
By taking these measures, you can save money and make your energy efficiency visible to the entire neighborhood. But you don't have to stop there. Learn more about our energy efficiency incentives, rebates and products.
If you're interested in keeping the savings going, you can find more energy efficiency tips online. 
Content provided for Entergy customers, Powered by Questline Relationship Builder. ©Questline Inc.
---